Welcome

To the website of the Oceania Marist Province
One in Mind and Heart for Life and Mission
Updated 23 October 2022
The latest Bulletin from the General Administration here
The latest Bulletin from Oceania here.
Latest news...follow links below
October 2022
Council of the Society's 2022 NEWS
Remembering the early missionaries - Solomon
Educating the whole person - Apifo'ou College
September 2022
August 2022
July 2022
Centenary Hanahan Parish - Bougainville
Blessed Peter To Rot Icon received into Sacred Heart Parish, Hohola, Port Moresby
June 2022
Building communion for mission
Passing of the oldest member of the Province
Caring for Creation: Winter Marist Mission Center Newsletter

| | |
| --- | --- |
| | |
| | |
| | |
May 2022
Prefects Induction for the last time
Apifo'ou College Prefects' Induction
April 2022
60th Anniversary of Ordination and Celebrating St Peter Chanel's Feast Day
| | |
| --- | --- |
| Fr Giovanni Morlini SM in Vanuatu | Celebrating the Feast Day in Bougainville and Papua New Guinea sectors |
| | |
The SM Bulletins
March 2022
The Marist International Theologate March Bulletin
Fr Yvan Mathieu sm of Canada
Cerdon International Notivitiate
February 2022
A tribute to late Fr Lawrence (Larry) Hannan SM on the occasion of the publication of his Life Journal, Keeper of the Flame.
January 2022
Volcanic Eruption and Tsunami - Tonga
December 2021
New St John the Evangelist Church, Dala, Solomon Islands
Ad Multos Annos Fr Bernard Gidrol sm
SM Bulletin
November 2021
Launching of the Marist Vocation Year in Suva
The European Province News Bulletin
October 2021
Ordination of Fr Joseph Tora sm to the priesthood
| | |
| --- | --- |
| | |
| | Fr Jean Rodet sm of Vanuatu |
Marist College News Bulletin #10
Br Jaime Martinez Perez of Mexico, Br Iosefo Amuri of Fiji, Br Yves Beranger Tuma SM of Cameroon, Br Cameron Mota of Bougainville
September 2021
St Louis Church Anniversary, Noumea
Holy Name of Mary in the Solomon
Holy Name of Mary in Bougainville
Superior General's Reflection: Responding to a fractured world...
August 2021
July 2021
Tongan Marist, Fr 'Ekuasi Manu sm conferred with Royal Order of the Crown of Tonga.
June 2021
Marist College Suva Bulletins - click here for Bulletin 1 click here for Bulletin 2
The Weekly sharing by the students of Marist College about issues, activities, and views that are directly impacting their formation.

MC Bulletin 1
MC Bulletin 2
New Classrooms for Queen of the Matyrs School, Wainoni: Thanks to MMC & AMS
Year of the Laity: Sent on Mission & Service
May 2021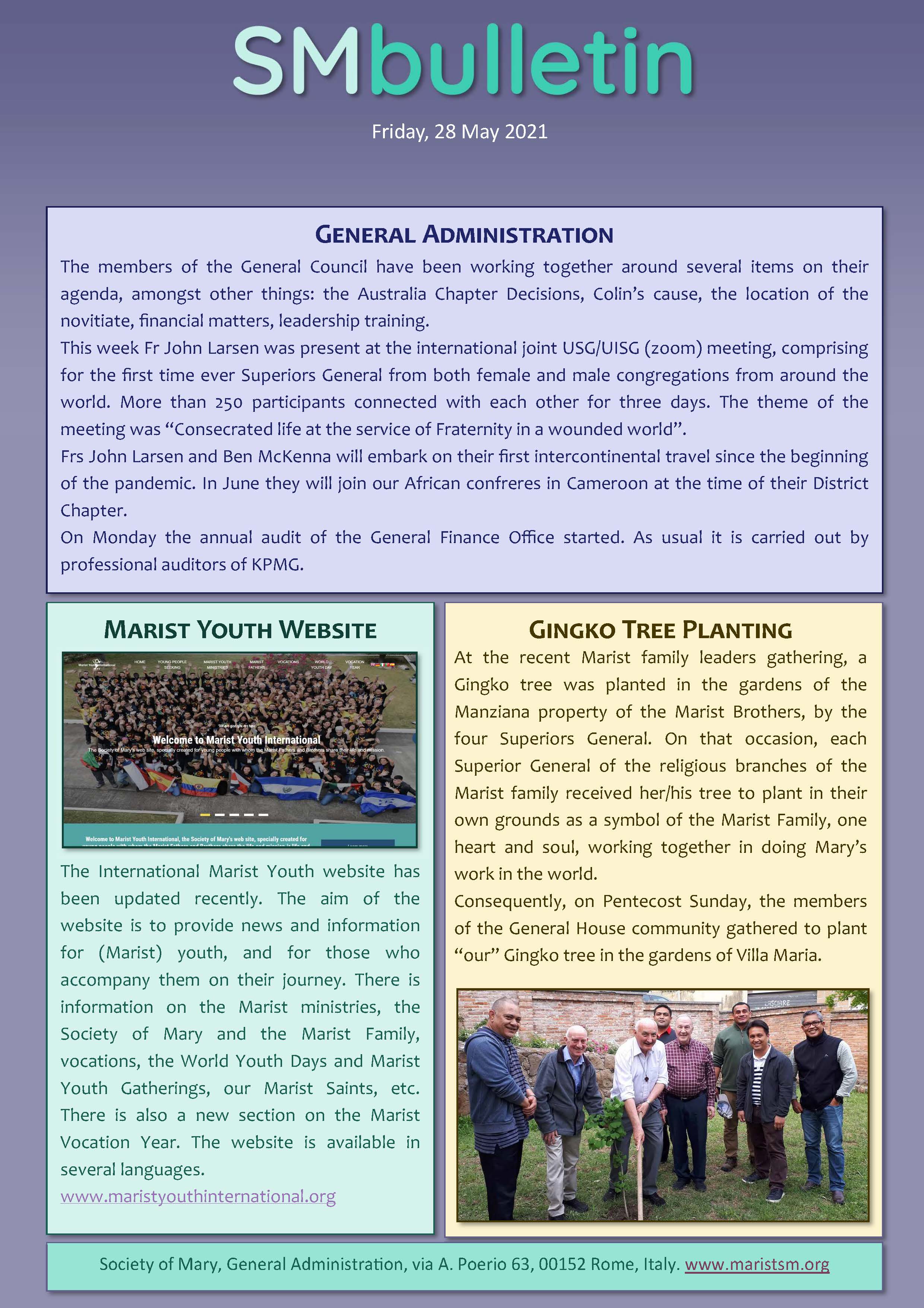 Confirmation at Lamlu parish, Tanna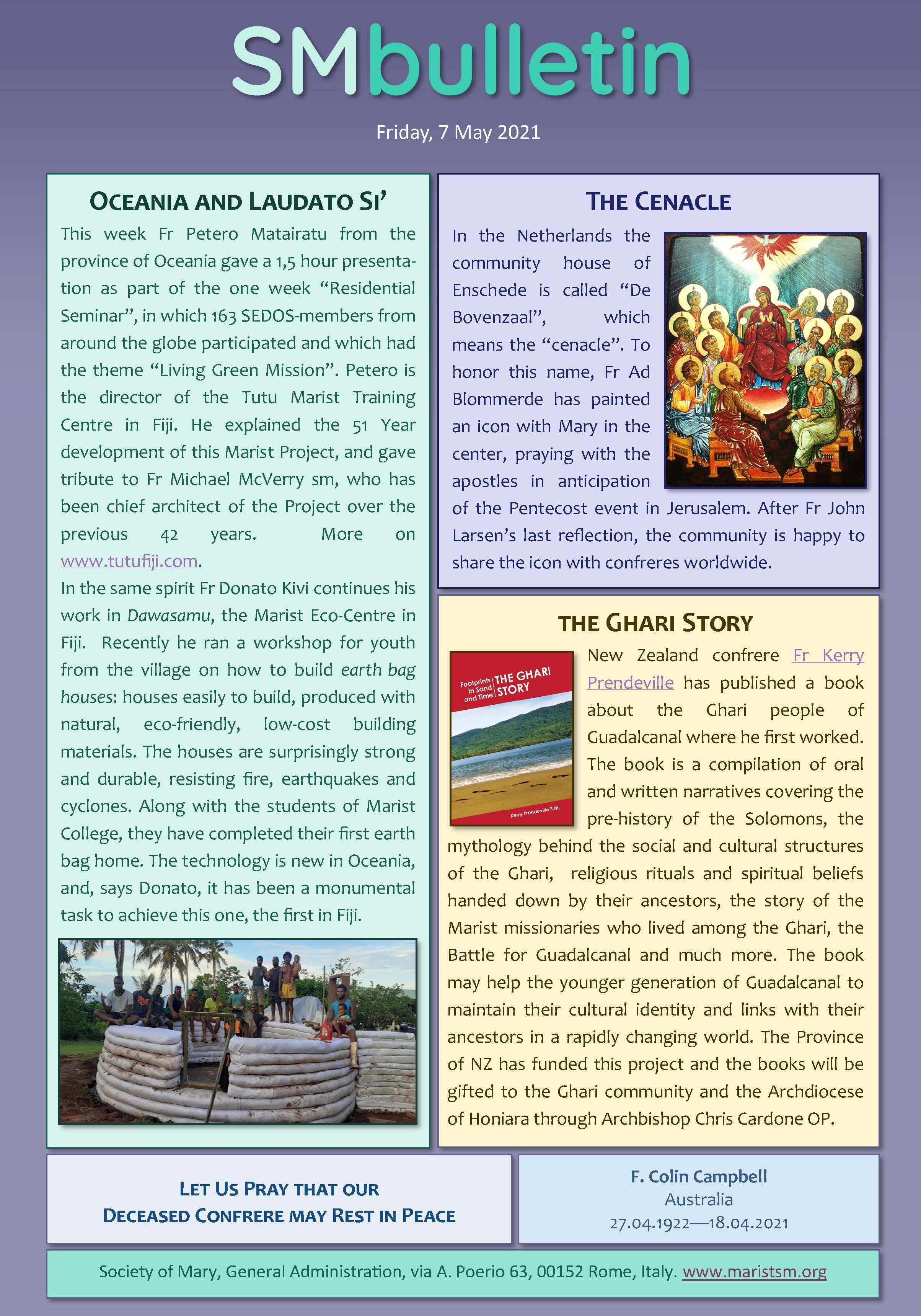 Reflection from the Superior General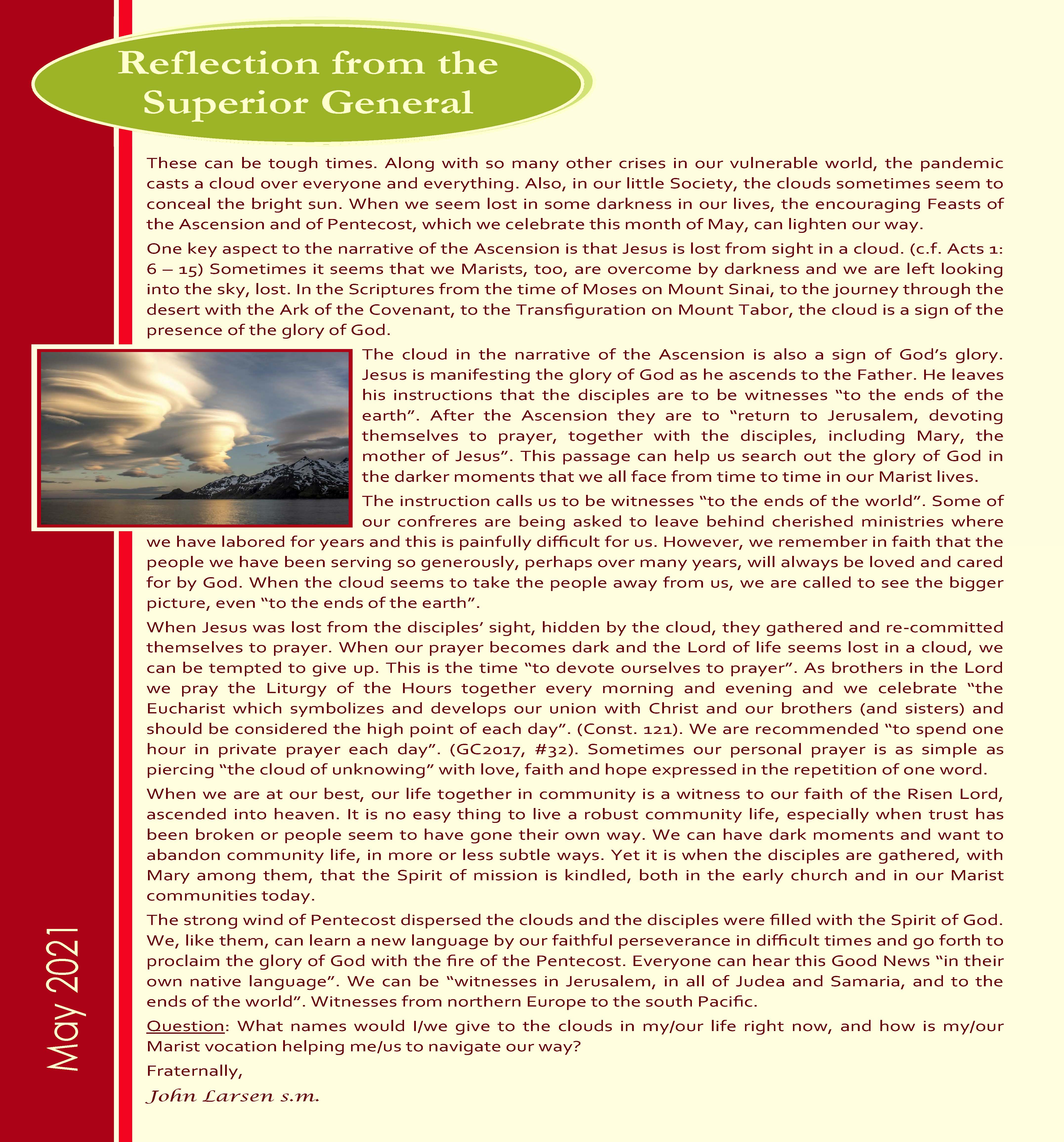 The Earthbag building Technology
Born 27.04.1922

Professed: 28.04.1953

Died: 18.04.2021
April 2021
| | |
| --- | --- |
| | |
| | Holy Cross Parish, Wairiki, Fiji Easter Vigil |
| | |
| | Holy Cross Parish, Piano, Bougainville Grade 8 students' retreat |
| | |
| | New Assitant General, Fr Christain Abongbung sm from the Africa District. |
| | |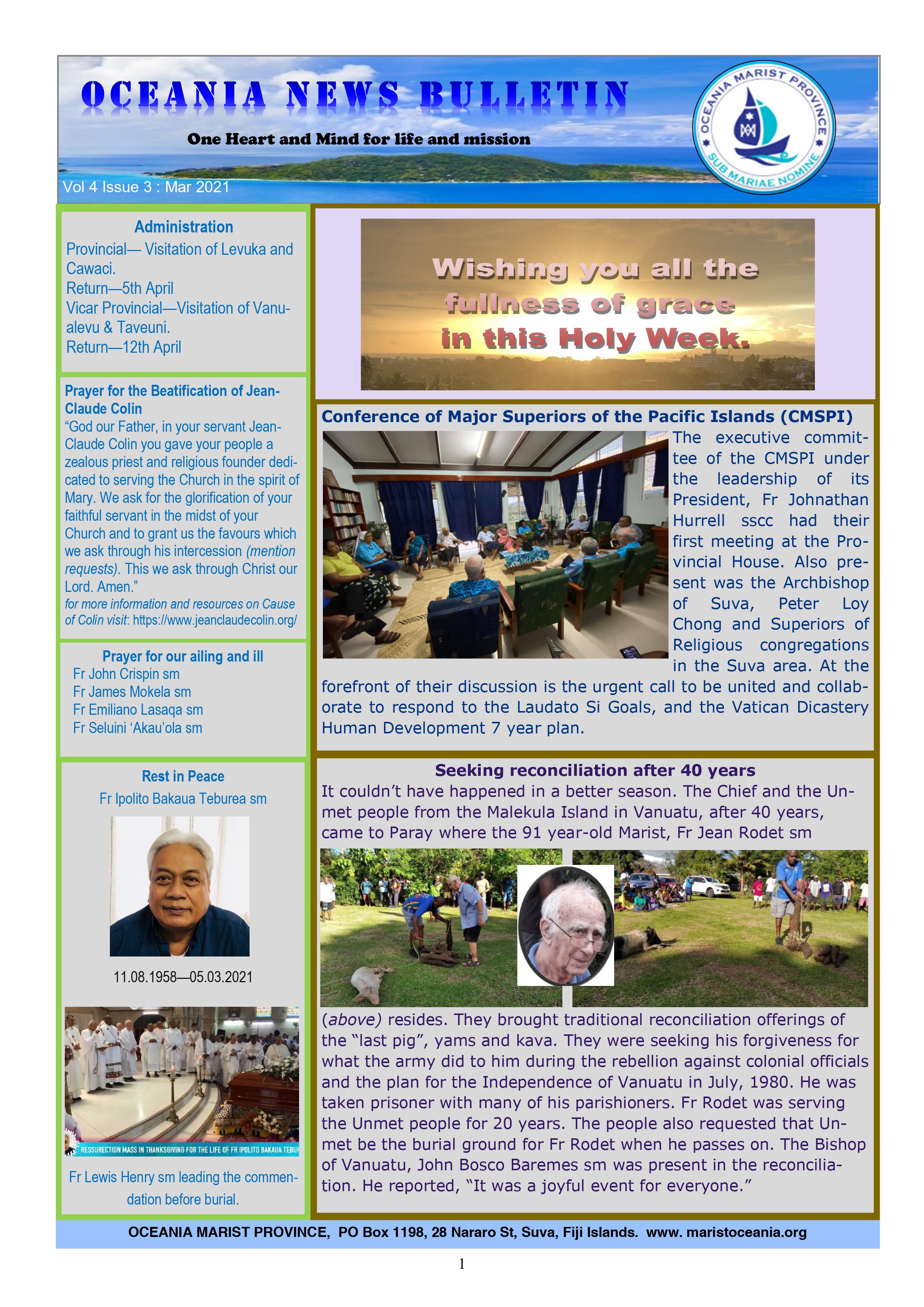 March 2021
Newsletters
Fr Jean Rodet sm, Vanuatu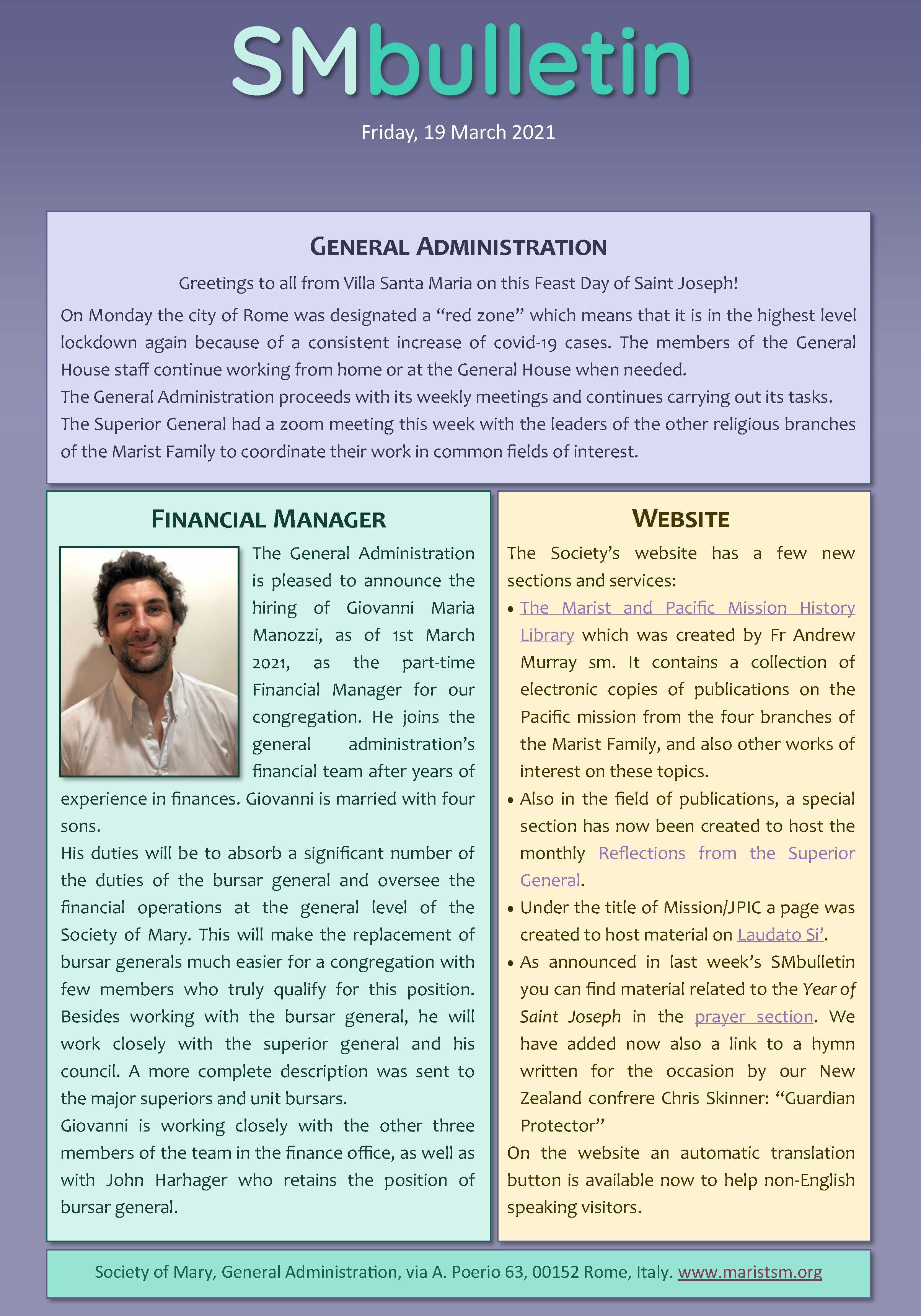 Conference of the Major Superiors in the Pacific Islands (CMSPI)
RIP GRAND CHIEF SIR MICHAEL SOMARE
MARIST COLLEGE, SUVA | ORDINATION, ROME
New Bishop of Wallis and Futuna Islands December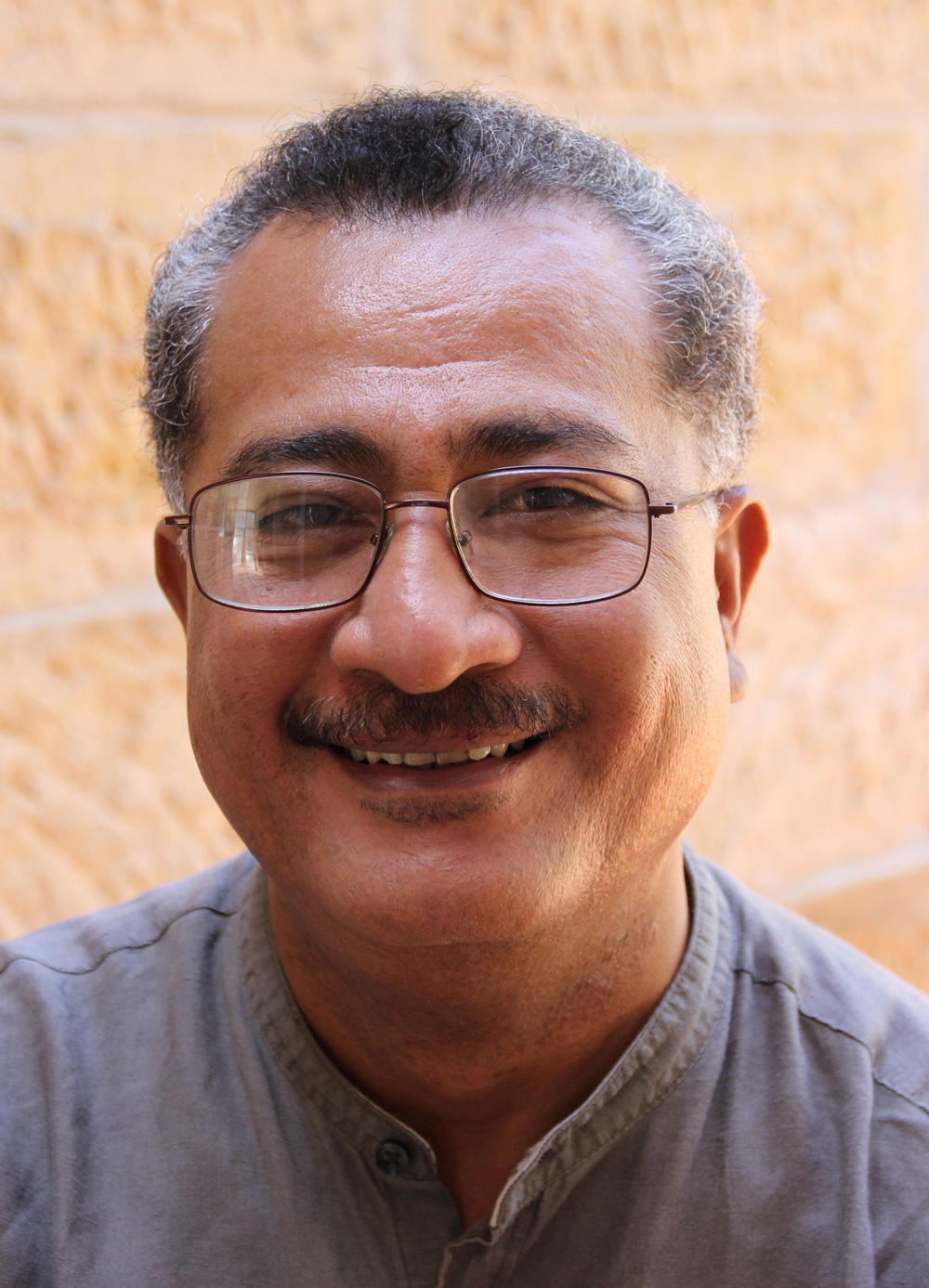 ANNUAL REVIEW CONSULTATION (ARC) ROME October
YOUNG PEOPLE, FAITH AND VOCATIONAL DISCERNMENT October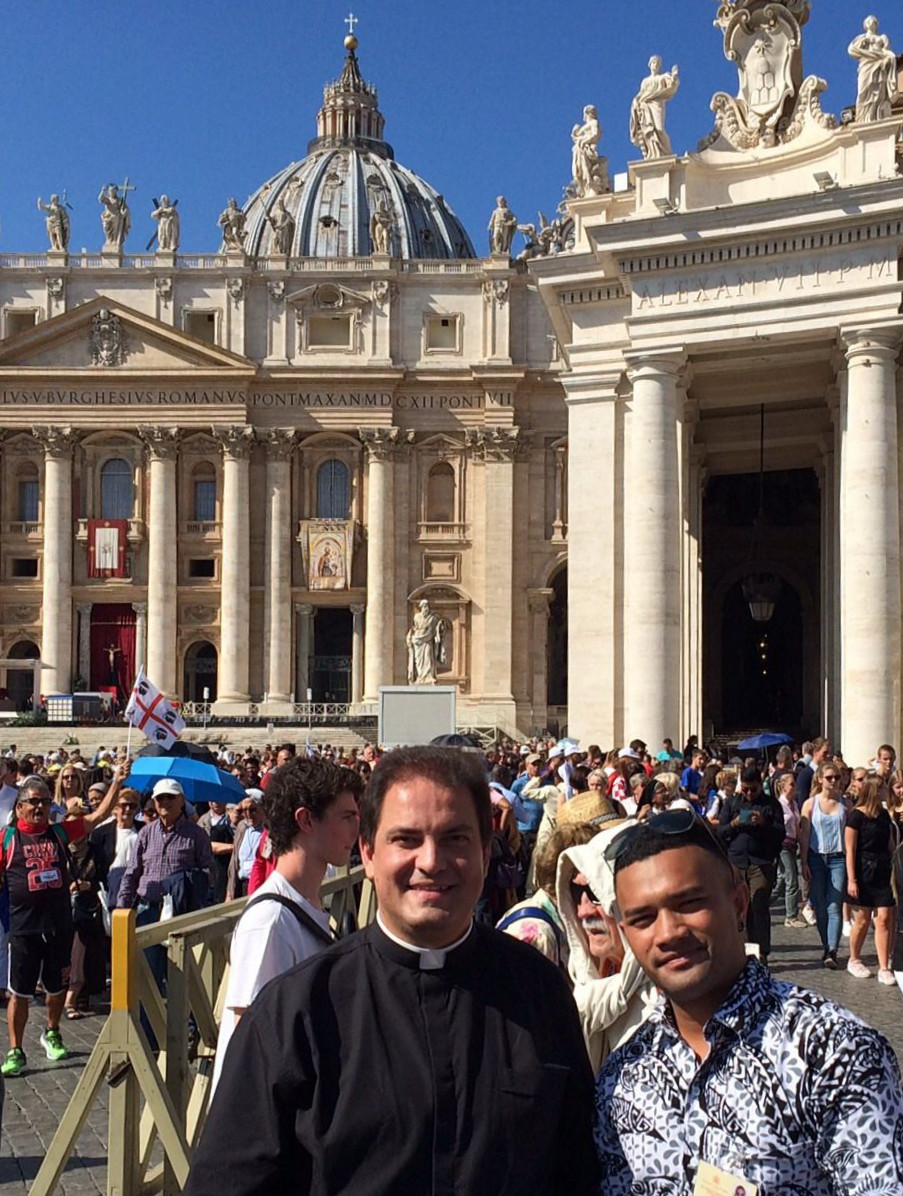 COMMITMENT TO ECOLOGICAL CONVERSION August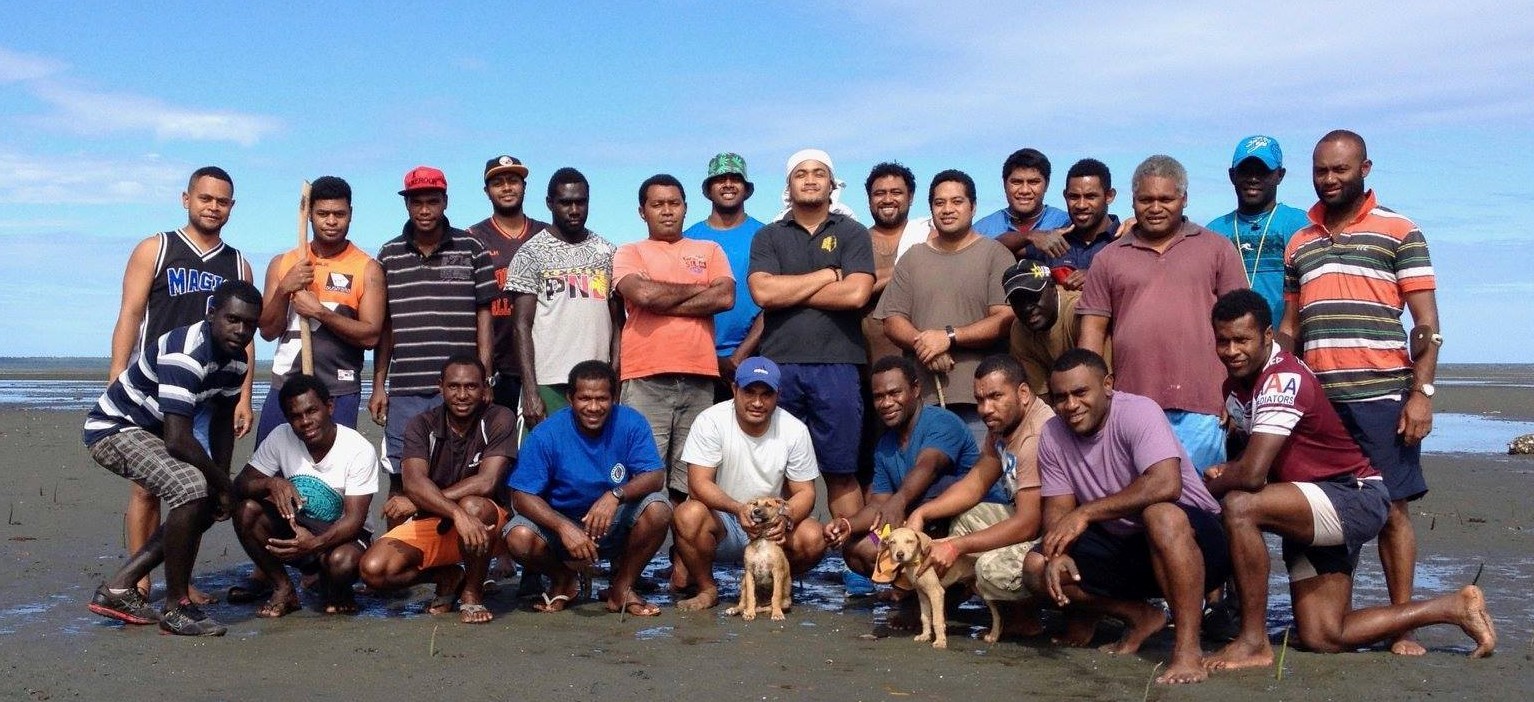 CONFERENCE OF MAJOR SUPERIORS OF THE PACIFIC ISLANDS (CMSPI)- ASSEMBLY 2018 August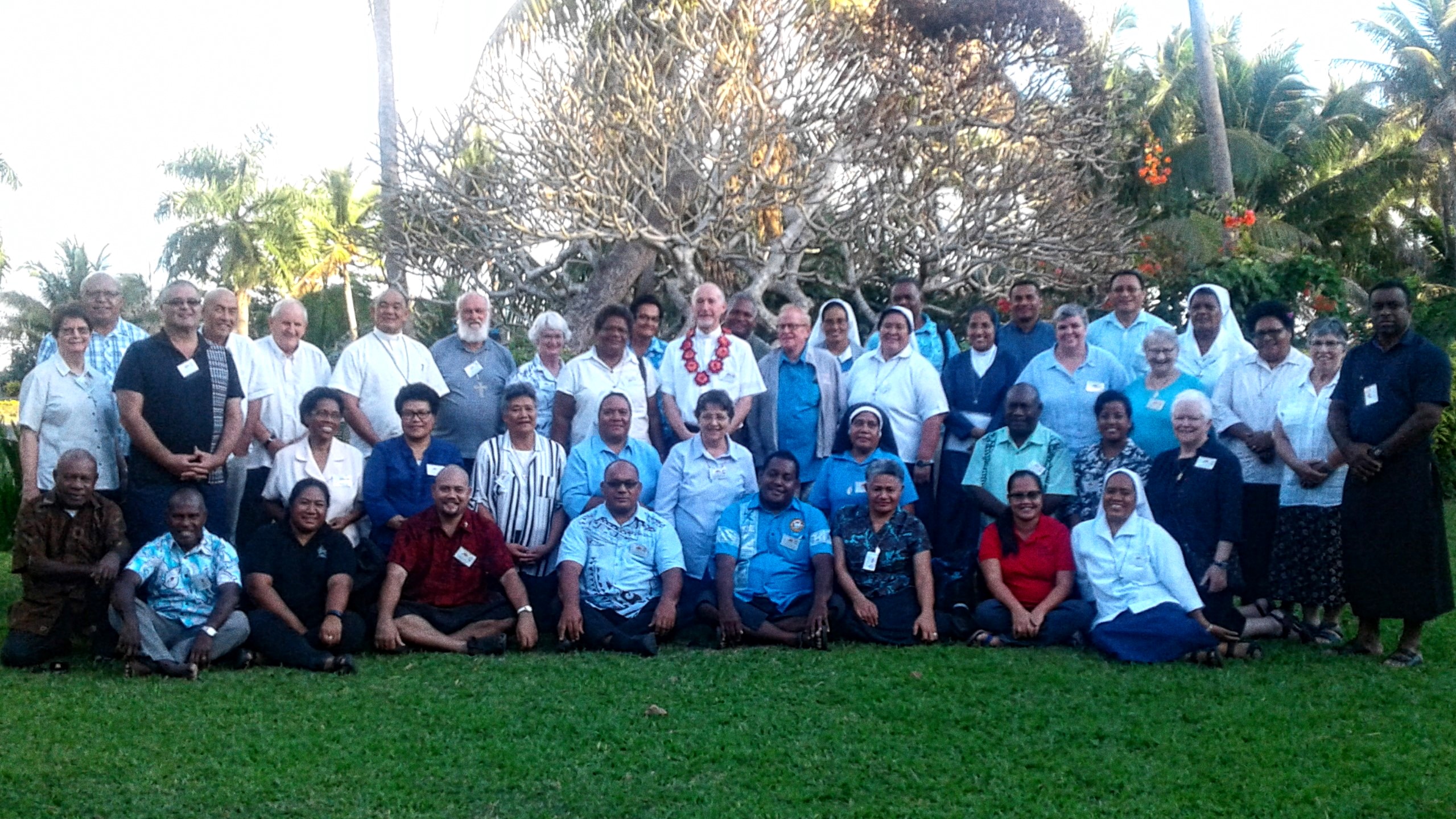 COUNCIL OF THE PROVINCE 2018 July

MARIAN ECOLOGICAL CENTER
MAP (MARISTS ASIA PACIFIC) MEETING, RANONG, THAILAND June


| | |
| --- | --- |
| | |
WELCOME BACK TO OMP REV DR DONATO KIVI SM May

| | |
| --- | --- |
| | |
| | | |
| --- | --- | --- |
| | | Ordinations |
Finance committee meeting

April
| | |
| --- | --- |
| | Hannah Bennett update |
| | |
| --- | --- |
| | Laity meeting in New Caledonia |
| | |
| --- | --- |
| | Kanosia school project |
| | |
| --- | --- |
| | Pioneer Movement launched in Bougainville |
| | |
| --- | --- |
| | Children's Evangelization Day at Hahela |
| | |
| --- | --- |
| | Vows and orders, degrees and diplomas |
| | |
| --- | --- |
| | Fr Andrew Murray's Futuna pilgrimage |
| | |
| --- | --- |
| | Feast of the Faith in New Caledonia |
| | |
| --- | --- |
| | Oceanians at Casa di Maria |
| | |
| --- | --- |
| | Fr Sete, Acting-Provincial |
| | |
| --- | --- |
| | Tomo pilgrimage |
| | |
| --- | --- |
| | Oceania Provincial now Assistant-General |
| | |
| --- | --- |
| | Fr John Larsen, new Superior-General |