CYCLING FOR CHILDREN 2020
Our gratitude to the Marist Mission Centre, Australia for accepting to help the education of the children in Samoa through the Cycling for Children appeal 2020. This will go towards the renovation of the 40 year old multipurpose hall at Chanel College, Samoa. This appeal is led by the 79 year old Br Charlie Randal sm of the Australian Province, who, despite his age, is still riding his bike for over 500 km. We thank the seminarians in the International Formation house in Rome for helping out by riding their bikes around the streets of Rome in their free time from studies. Fr Sione H Vave sm, deacons Sam Tukidia sm and Floyd Gatana sm are leading the ride with the energetic support of Cameron Mota sm and the seminarians. Mr Andrew Biddle, the Business Manager for the Australian Province is seen here, second from the right, with some of the "bikers." Our best wishes for a most successful Cycle for Children 2020 appeal.
FINANCIAL LEADERSHP WORKSHOP - ROME 24-29 FEBRUARY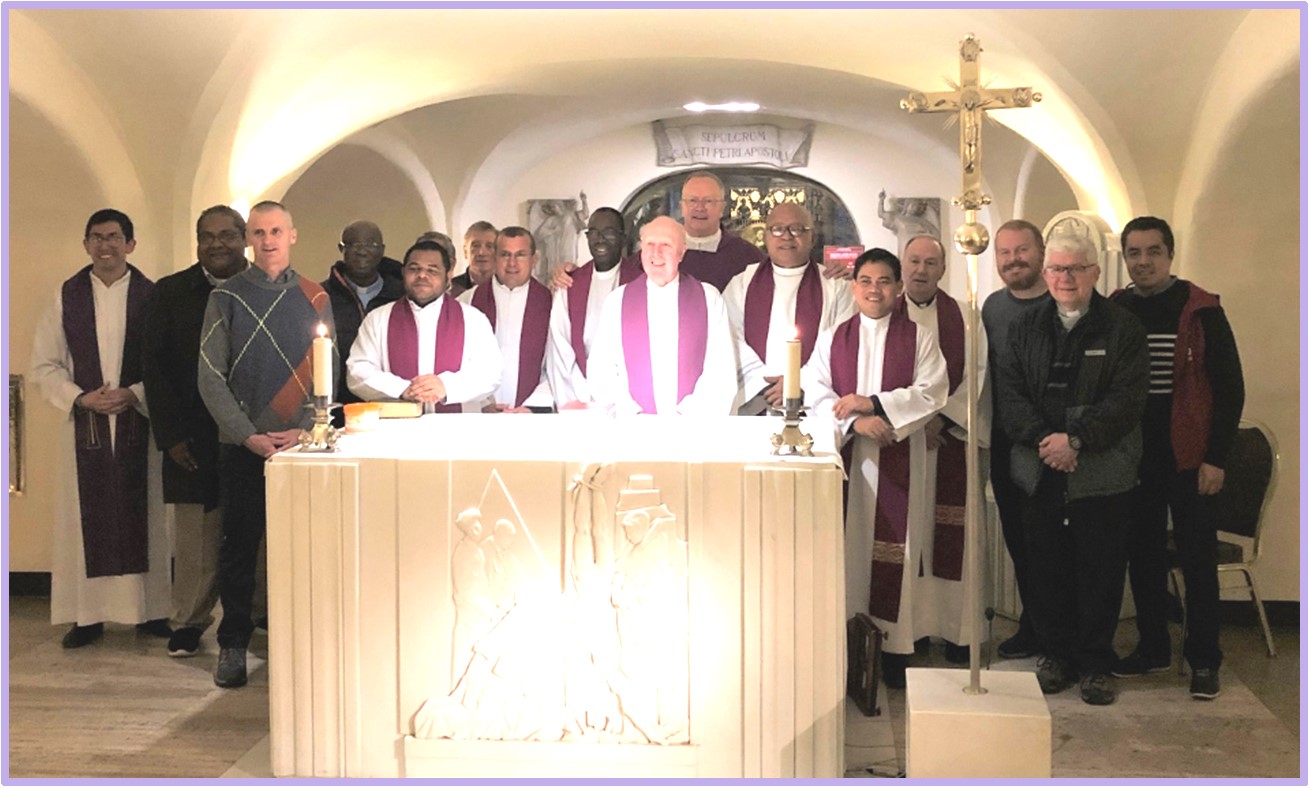 The OMP Bursar and Accountant were blessed to be among the Bursars, Finance administrators, Investment and Business Managers of the various Provinces and Districts of the Society who gathered in Rome, at the General House, for a workshop on Financial Leadership from 24—29 February. The workshop was centered around the Guidelines, "Economy at the Service of the Charism and Mission" issued from the Congregation for Religious. Fr John Larsen sm, the Superior General, began Day one with reflections on the spiritual significance of Finance to the work and mission of the Society. Fr John Harhager sm, the General Bursar, facilitated the rest of the workshop days with the alignment of the Society's finance to the guidelines and the best practice for the management of Finance in the General House, Provinces and Districts. Some of the topics covered in the workshop were Stable Patrimony, Endowment, Sharing of Resources, Budgeting, Financial Statements, Roman Contribution, Mission Solidarity Fund, Investment, Lay Involvement, System of Internal Controls and Universal Reporting Form.
Participants were given the opportunity to make presentations on various topics including Fundraising, Foreign Exchange, Environmental Sustainability, Investment, Distribution of Budgets and Cash Flow, Cash Flow and Management Software.
On Thursday 27 the group celebrated Mass at the tomb of St Peter in the Vatican as in the picture above.
OCEANIANS IN ROME
Fr Ben McKenna sm, the General Councilor and former OMP Provincial, Fr Lote Rawalui sm, former General Councilor, with Lawrence Cakau, the Provincial Accountant, with some of the Oceanians currently studying in Rome. Included in the picture are Frs Kosema Masei, Sione H Vave, Xavier Sariman, Lutoviko Olie, Deacon Sam Tukidia, seminarians Iosefo Amuri and Timothy Hare.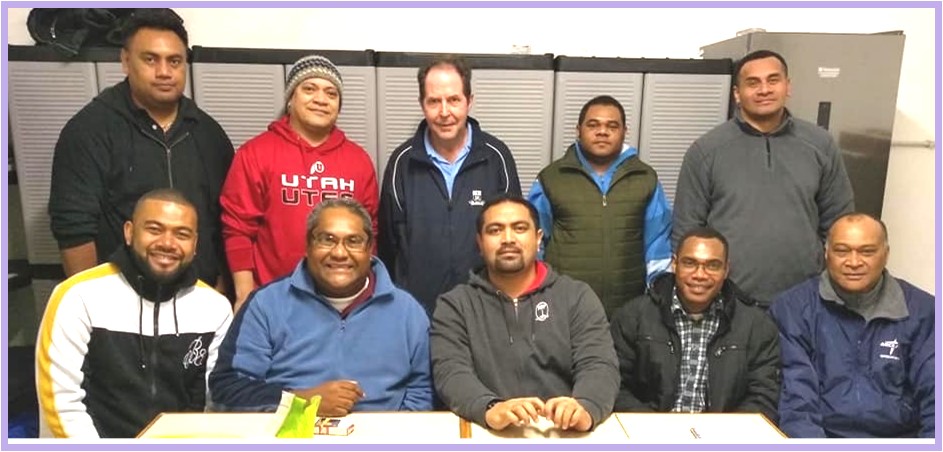 FROM AROUND THE SECTORS OF THE PROVINCE

| | |
| --- | --- |
| | |
| The Marists of the New Caledonia Sector with the Vicar Provincial, Fr Milikiade Rayalu sm on his visitation. The Marists are led by its Delegate, Fr Bill Herket sm, and ably supported by his vicar, Fr Francois Grossin sm. They are very much in communion with the Bishop of the Archdiocese, Archbishop Michel Calvet sm and the retired Bishop, Rasilly de Ghislain sm. | The Provincial, Fr Setefano Mataele sm, while attending the Federation of Religious Papua New Guinea and Solomon Islands meeting, was able to meet the Marist Laity of the Marist Parish of Hohola, Port Moresby. |
| | |