20 Anniversay of OMP 30 Day Retreat Mission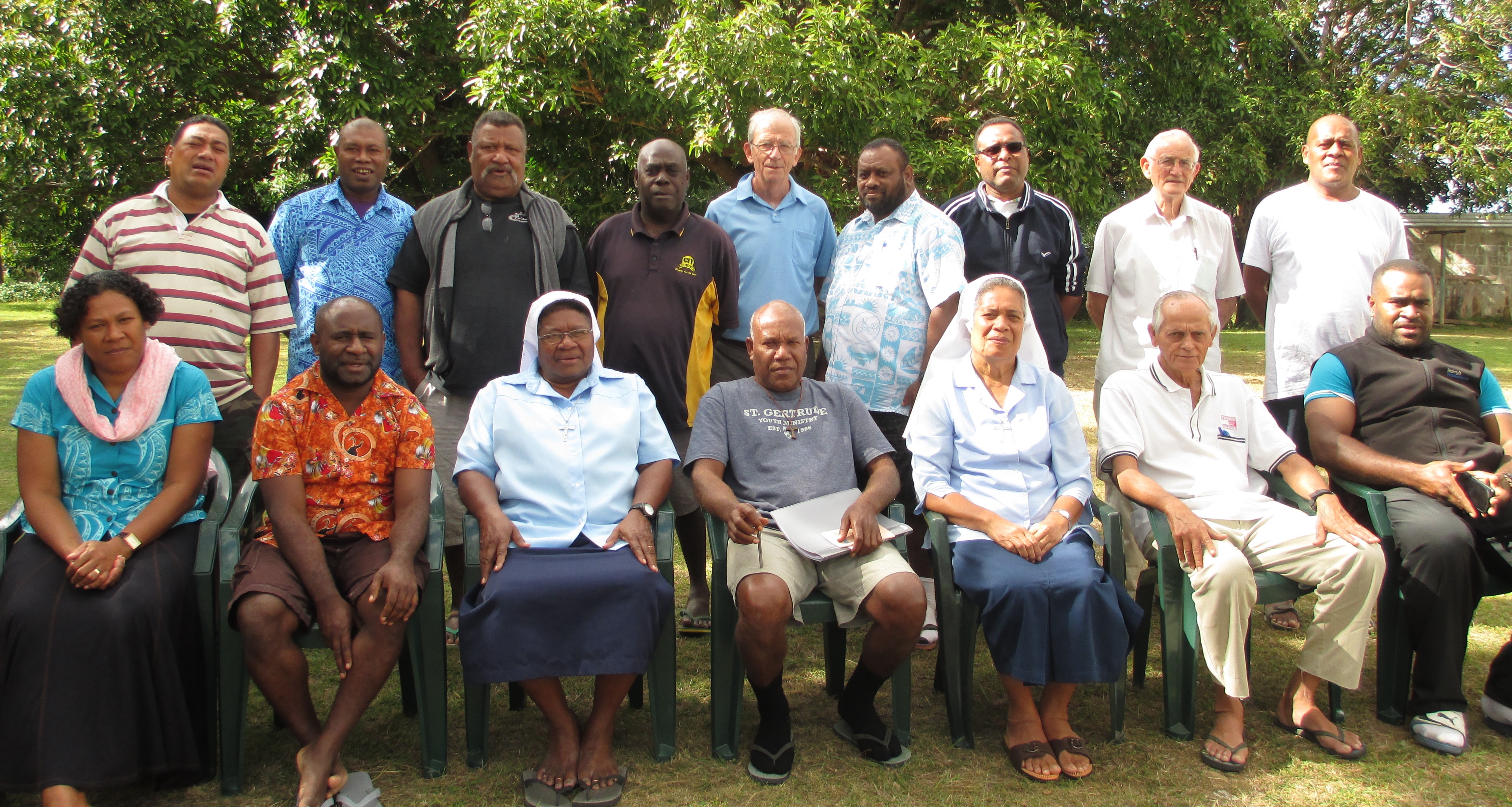 Retreat Directors: Fr Micheal Fitzerald sm, Fr Kevin McGuire sm, Fr Lewis Henry sm and Fr Isaia Waroga sm
CONGRATULATIONS!!! 20th ANNIVERSARY OF OMP THIRTY-DAY RETREAT
Twelve retreatants from Papua New Guinea, Solomons Islands, Vanuatu, Fiji Islands and Tonga arrived at Khrist Jyoti Ashram in Nadroga, Fiji on 4th August to begin the Orientation Program before entering into the 30 days retreat with the Spiritual Exercises (12th August – 12th September). This year is the 20th consecutive year in which Oceania 30 Days, a ministry of Oceania Marist Province, has presented the Spiritual Exercises.
VISION
To contribute "to the building up and to the deepening of the Local Church through a profound encounter with the person of Jesus".
MISSION
To offer the Spiritual Exercises of St. Ignatius.
ORIGIN
This ministry had its genesis in a conversation in 1998 around a kava bowl at Marist Training Center Tutu, between Fr. Michael McVerry and Fr. Michael Fitzgerald. The novices at that time were away from the Lura Novitiate for their 30 days 'village experience'. It was the emptiness of the novitiate for those 30 days that gave rise to the possibility of Marists offering the Spiritual Exercises in the Pacific, particularly targeting the leadership of the Local Churches. A six week program was developed with the help of NZ Marists Bryan Montgomery and Allan Jones. There were difficulties in the early years with the (ethnic) Tensions in the Solomons and coup d'etat problems in Fiji. OMP Provincials Paul Donoghue and Ben McKenna encouraged the work and a grant from Missio enabled us to keep the retreat fees within the reach of diocesan clergy, religious and laity (FJD650 for the 6 weeks). This has been unchanged over the 20 years.
THE PAST 20 YEARS
Over the past 20 years we have had 251 retreatants: 85 Diocesan clergy, 46 lay leaders, 45 Diocesan Religious, 48 other religious and 27 Marists. About 95% of the retreatants come from Melanesia. Besides Michael McVerry and Michael Fitzgerald, Marists such as Larry Hannan, Lewis Henry, Kevin McGuire, Isaia Wairoga, Mrs. Lani Tatini, Marist sisters Eamon Brosnan and Torika Wong and particularly diocesan Fr. Sulio Turagaiviu (Suva) have also given generous and valuable service as retreat directors.