Tropical Cyclone Gita hit Tongatapu - Category 4
TG Gita hit Tongatapu, the main Island of Tonga, on the night of the 13th Feb. The bulk of the damage were the buildings and the trees. Worst hit was 'Apifo'ou College where the Marists are teaching. Already donations were poured in from around the world including Marist Provinces and Districts. Fr 'Ofa Vaihu sm, the Acting Principal, was so grateful to all donors and he has started rebuilding the school.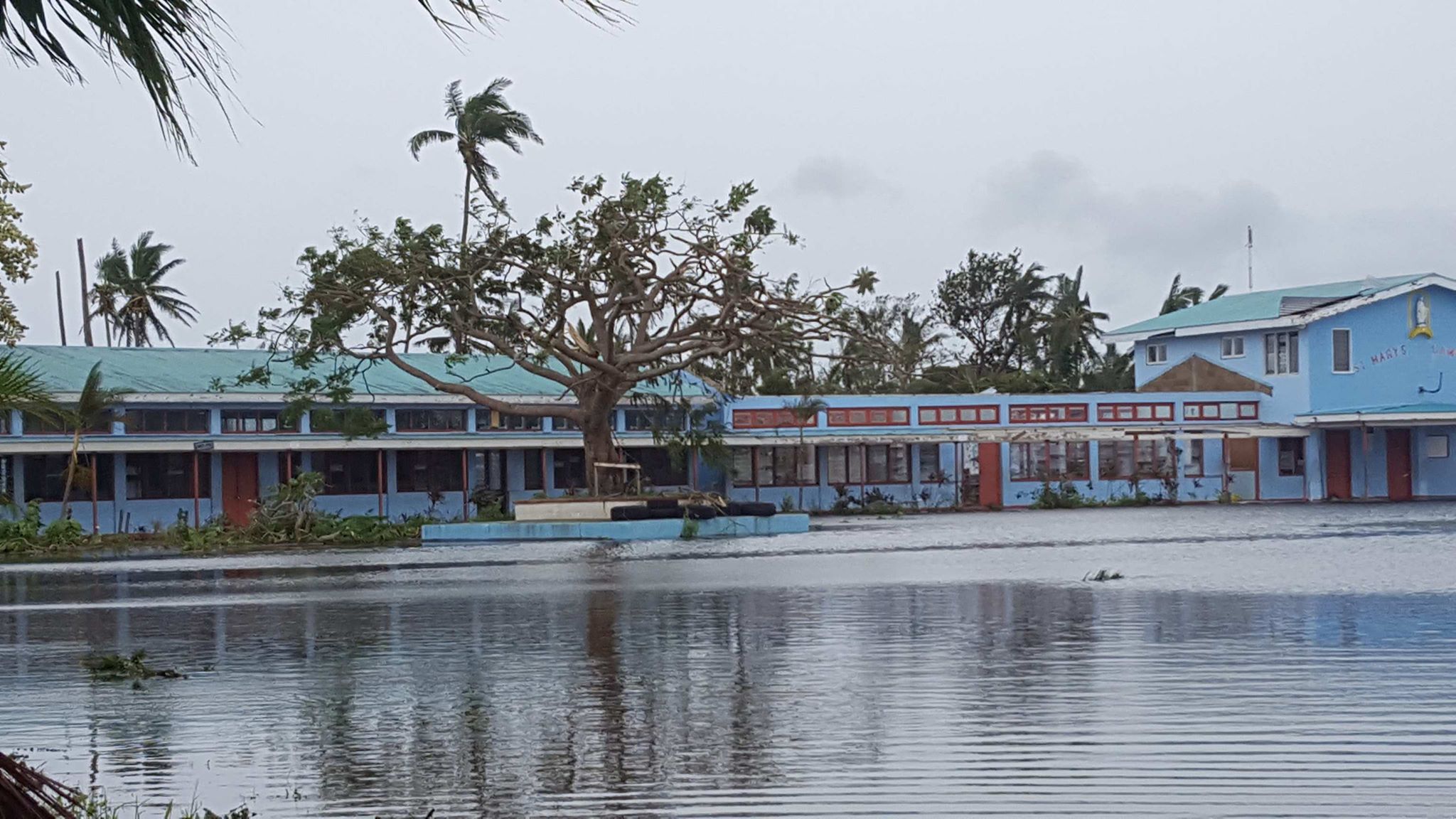 MEETING OF THE MAJOR SUPERIORS OF THE FEDERATION OF RELIGIOUS IN PAPUA NEW GUINEA AND THE SOLOMON ISLANDS IN MADANG (FOR PNG/SI) 11 - 16 FEB
Bishop Gills Cote of the Diocese of Daru-Kiunga was the Key Speaker on the Theme, Leadership in Melanesian Context.
Sr Mary Garnier, the President of FOR PNG / SI
Bishop Bill Fey (second from right), Bishop of the Diocese of Kimbe, Rabaul, was also present.