Annual Review Consultation ends
This year's ARC gathering has come to a close in Rome with a Mass led by Superior-General, Fr John Hannan, and celebratory dinner at 'Monteverde', General House of the Society of Mary in Rome.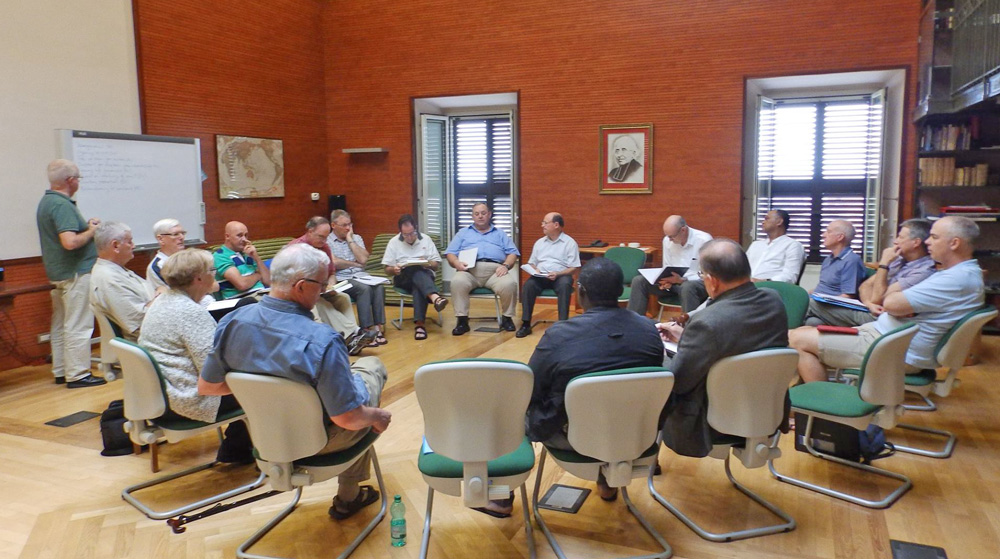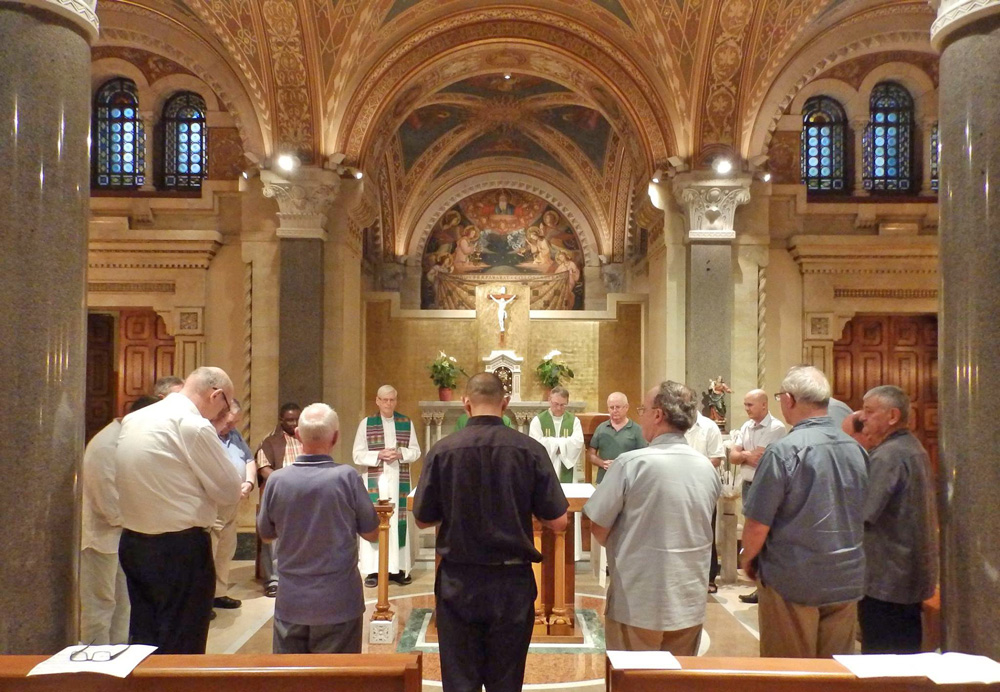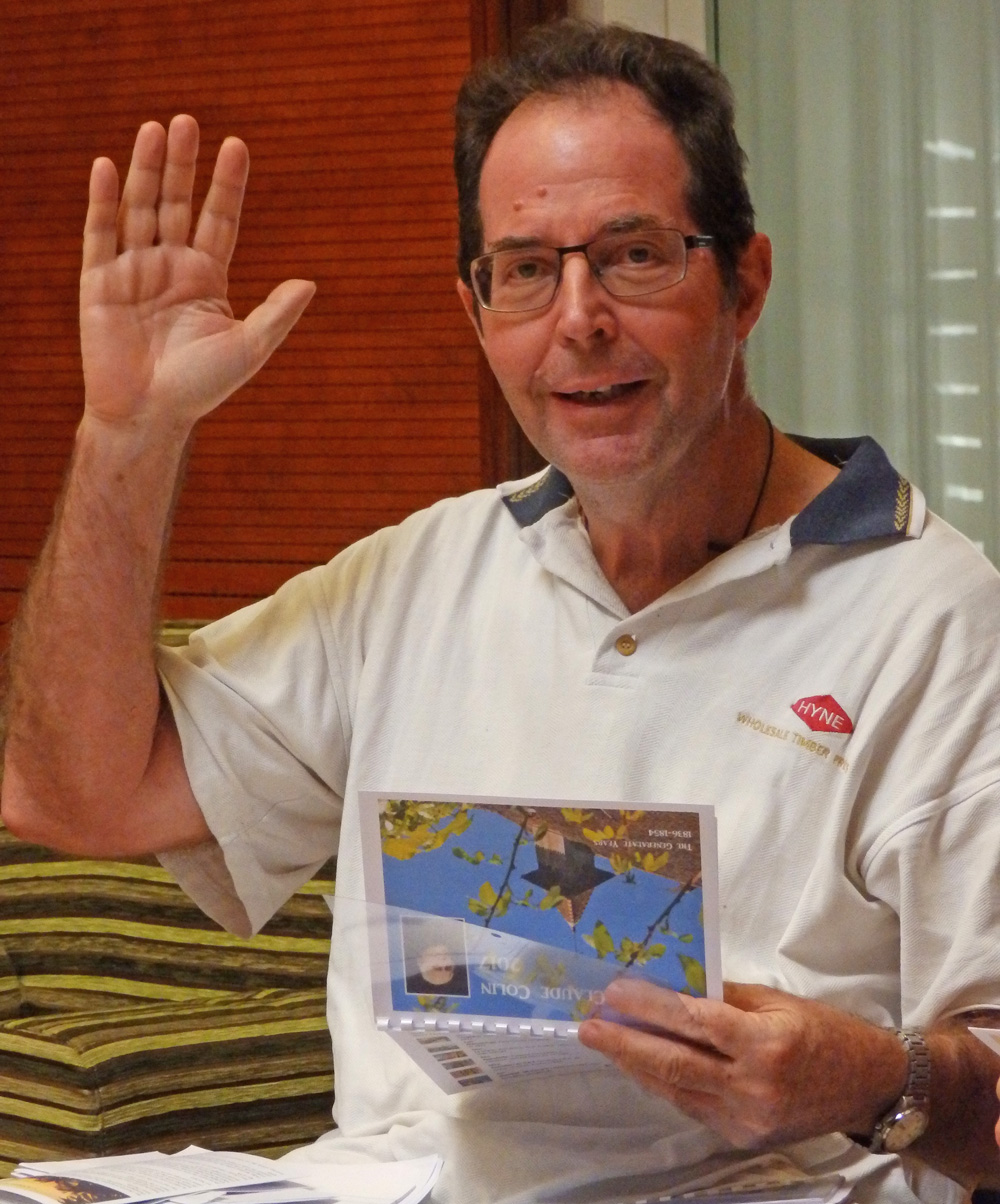 Top: Final ARC session and Mass. Above: Fr 'Aisake Silatolu (far right) joins ARC members at their celebratory dinner. | Fr Ben McKenna with the 2017 Colin calendar.
'Congratulations, Fr 'Aisake
The news of Fr 'Aisake Silatolu's passing the final exams of his Gregorian University philosophy licentiate was greeted with much joy and good wishes in Rome. Fr 'Aisake will soon take up a teaching position at Pacific Regional Seminary, Suva. Yes, Congratulations, Fr Aisake!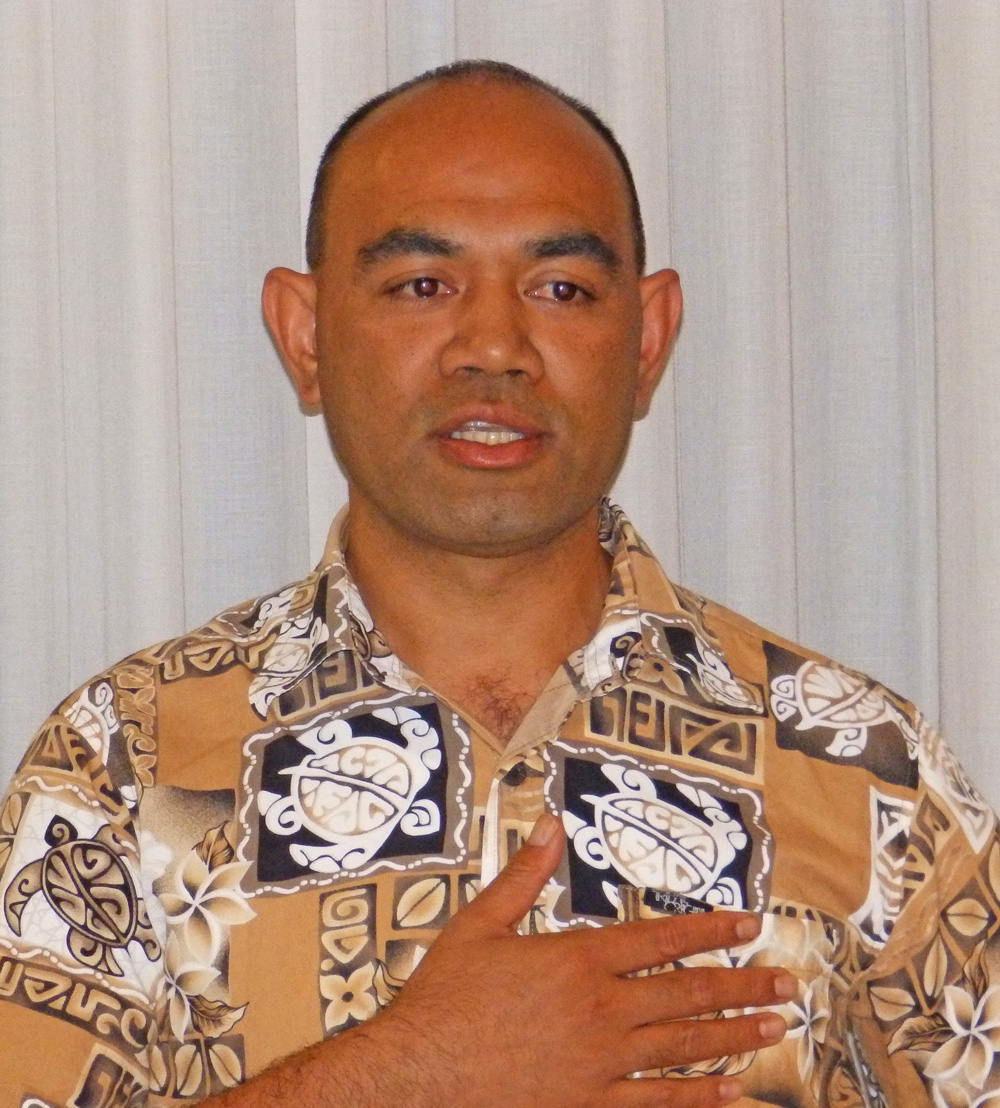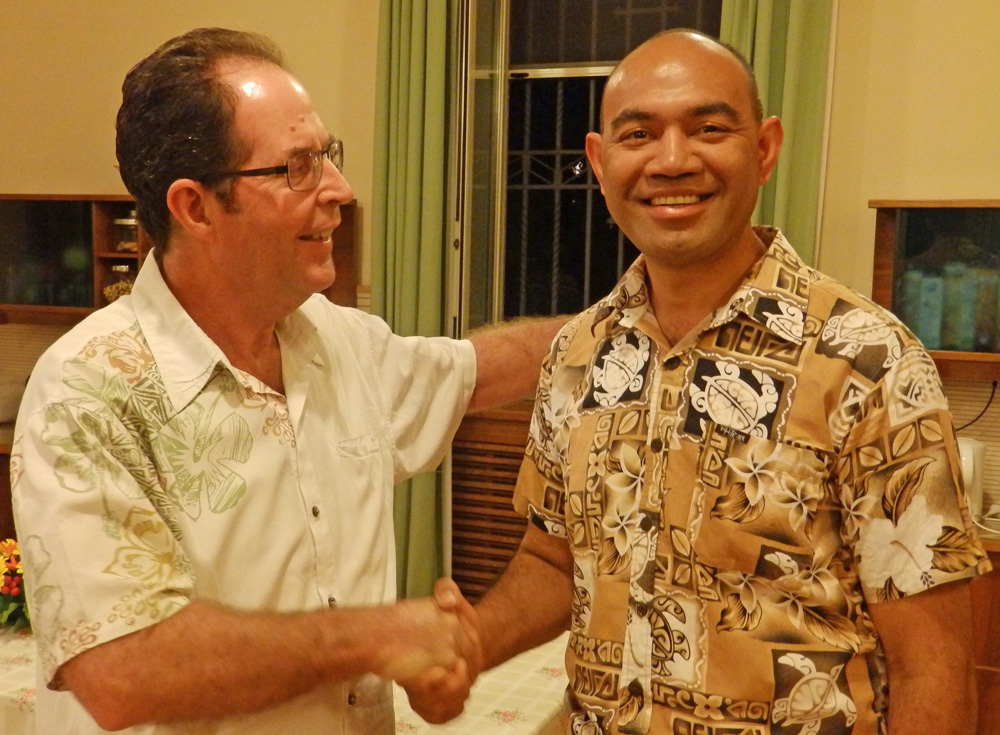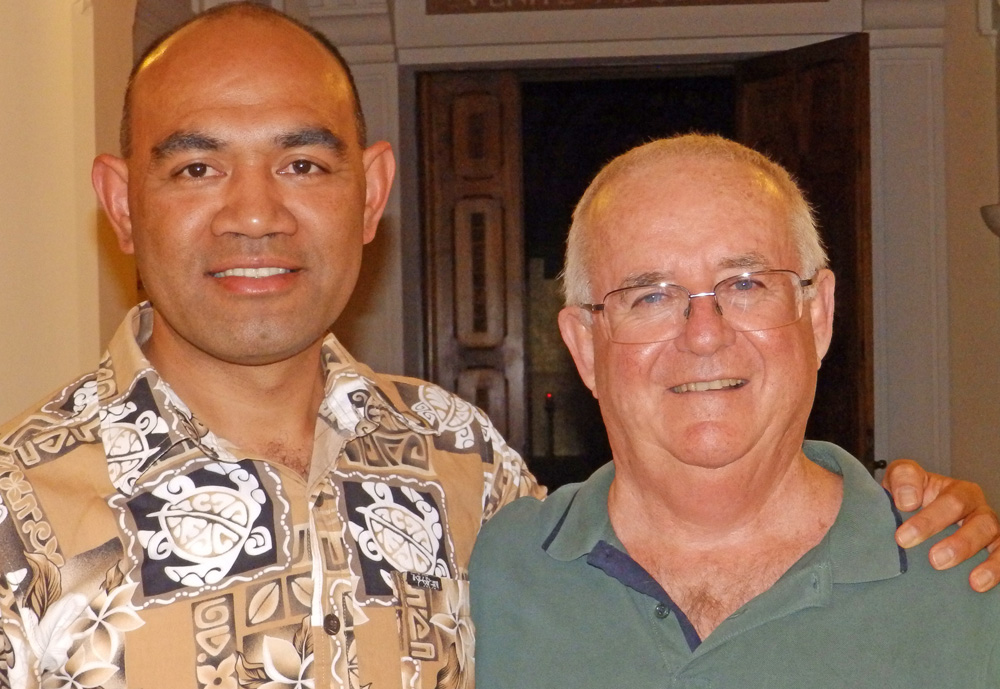 Above: Fr 'Aisake after receiving news of his exam success | ... being congratulated by provincial, Fr Ben McKenna | ... with Monteverde superior, Fr Tony Corcoran.
Annual Review Consultation begins in Rome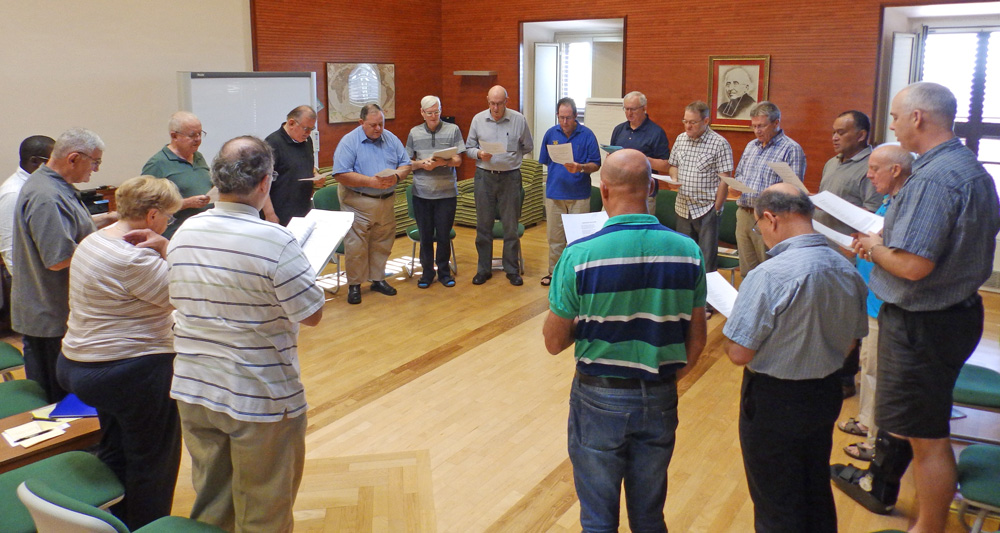 Above: Opening session of ARC at Monteverde, General House of the Society of Mary.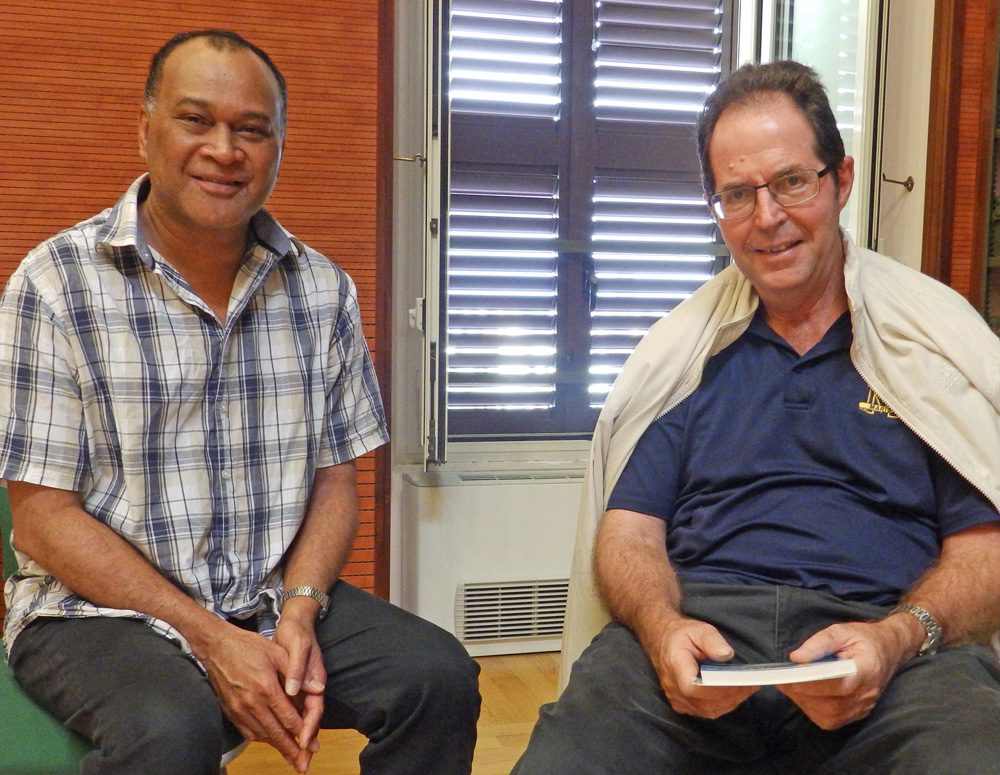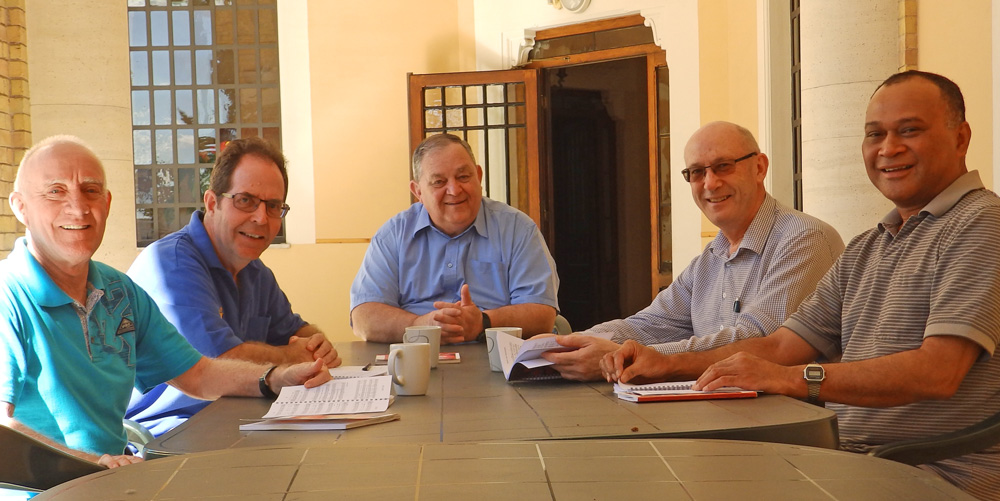 Above: Asia-Pacific Marists at ARC, from left, Frs Lote Raiwalui and Ben McKenna | Frs Pat Devlin (Asia District), Ben McKenna (Oceania), Bob Barber (Australia), David Kennerley (NZ) and Lote Raiwalui (Rome).
---
Vanuatu gatherings and visitation
Following visitation in recent weeks Fr Susitino reports how the members of the region joined the diocesans for their annual retreat followed by their annual assembly with Bishop John Bosco Baremes. It was also during that period that the region got together for their annual meeting. Some important issues were discussed and recommendations were made regarding the SM Mission in Big Bay, Port Olry, Tanna and Paray.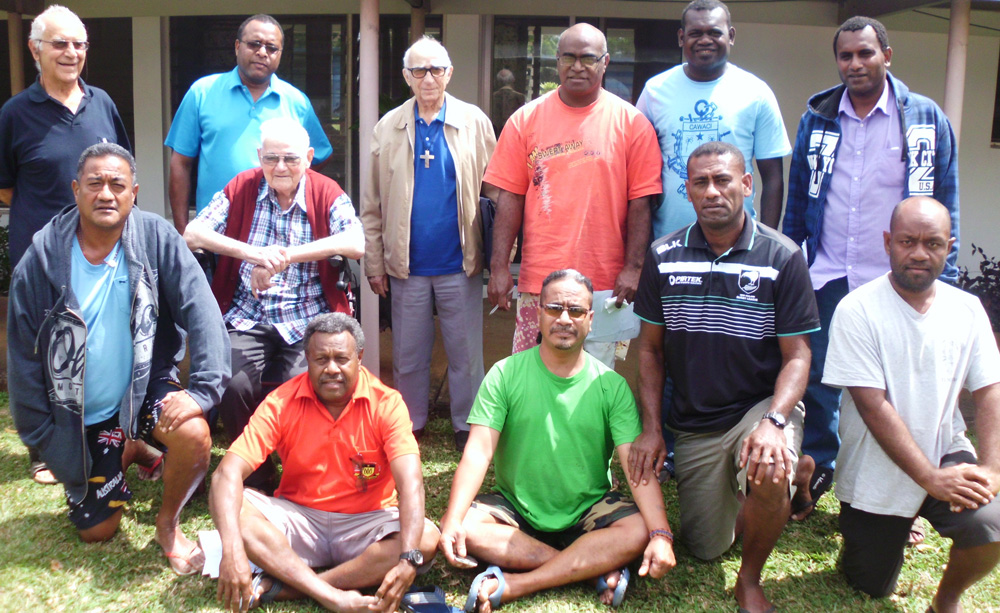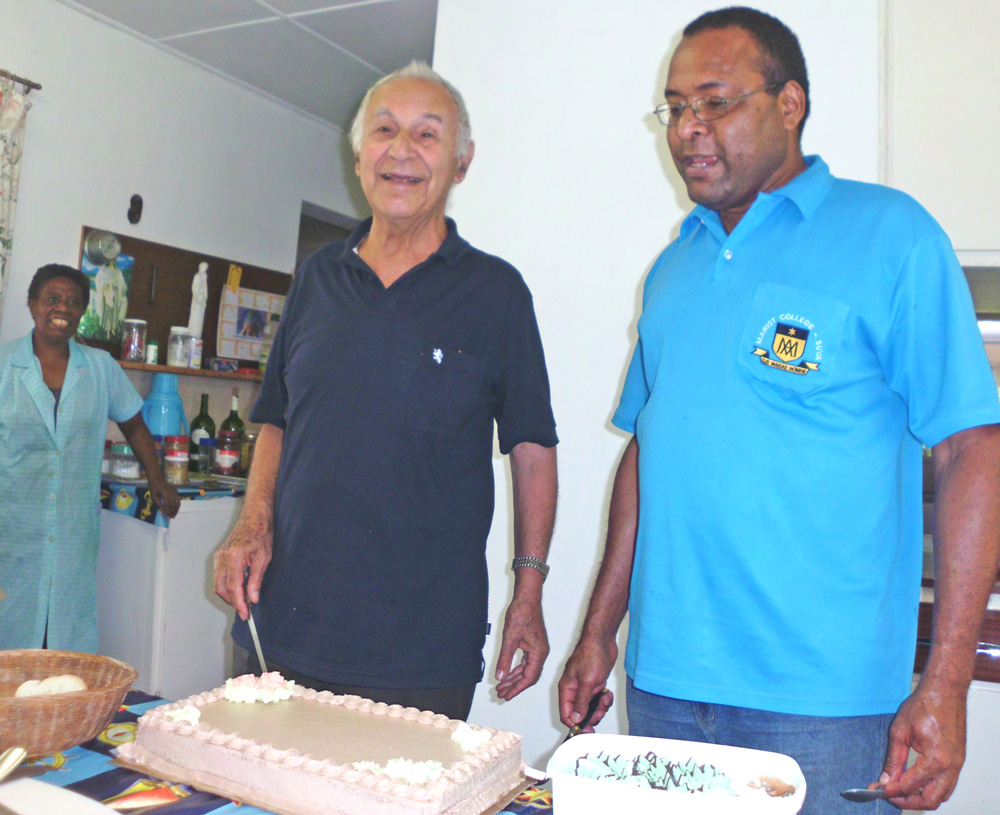 Members of the region, L- R back row: P. Giovanni Morlini, P. Benedict Mannacen, P. Jean Rodet, P. Ignace Milie, P. Richard Harui, and D. Paul Molbwet. Front row: P. Kelekolio Misiloi, P. Janique Robert, F. Leonard Hivirkon, P. Lino Isileli, P. Eneriko Nacolarara and P. Godfery Pa'asi. Right: P. Giovanni Morlini with Regional Benedict Manacen. "Happy anniversary P. Morlini on your 60 years of profession into the SM, long life and good health."
---
Provincial's parents visit 'Raiatea'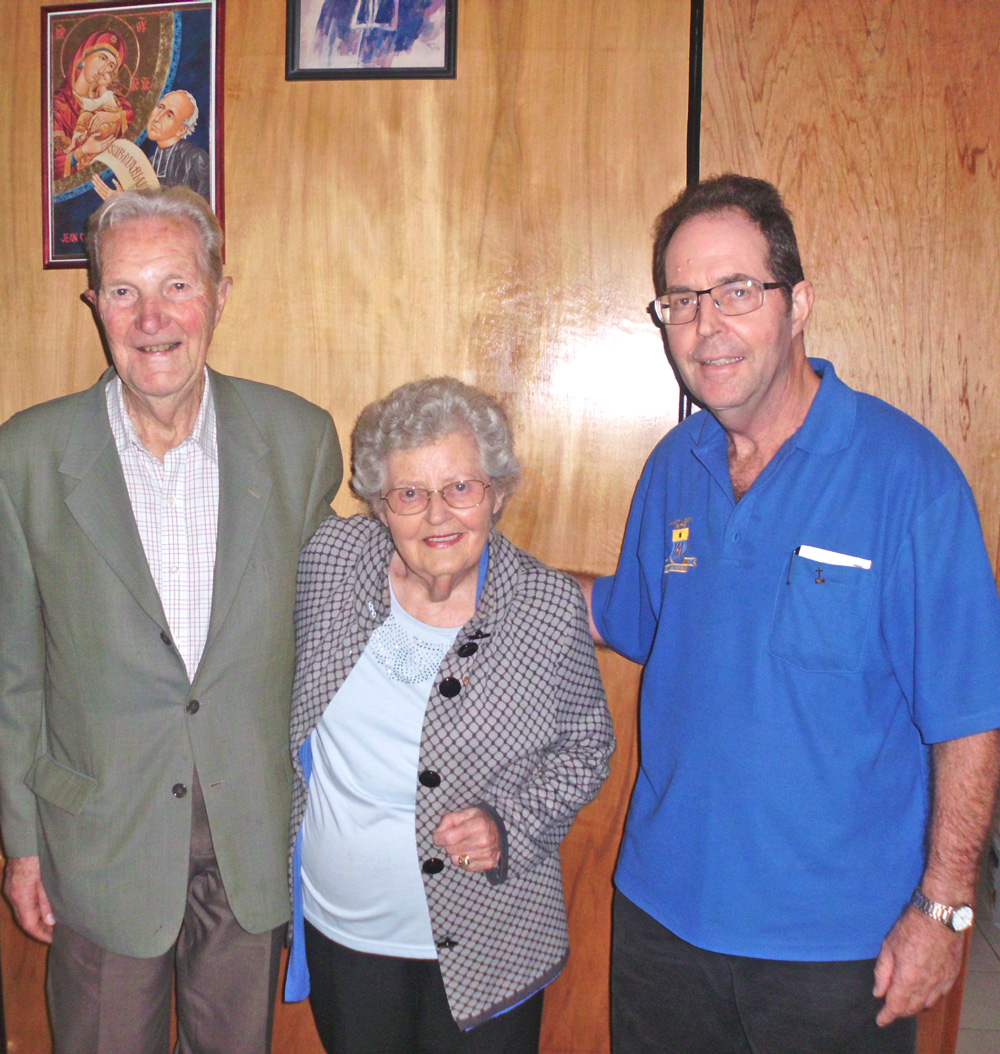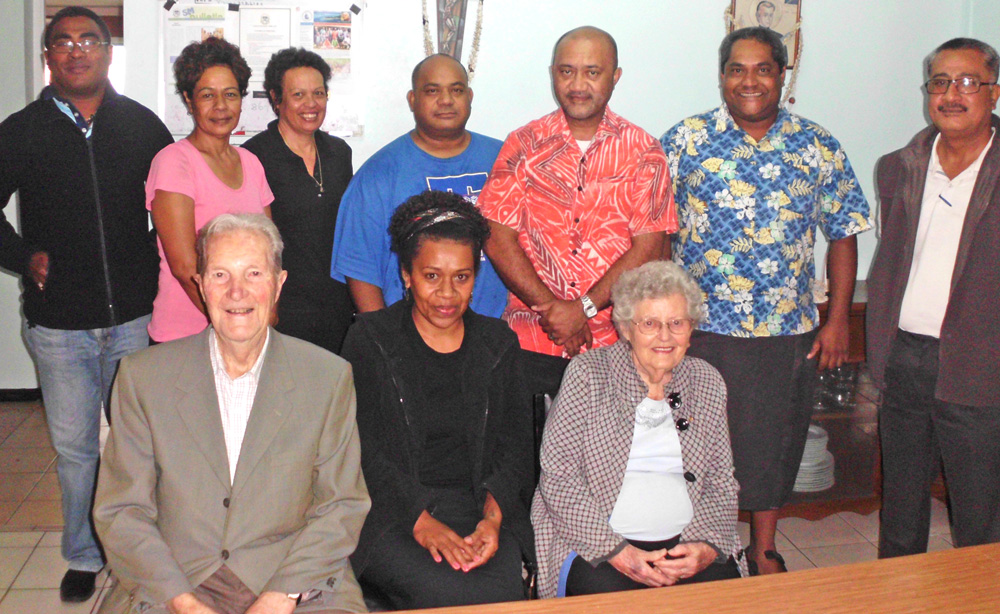 The Provincial House community were happy to welcome Tony and Bernice McKenna, from Tasmania, Australia, visiting their son, Fr Ben.
---
Pastoral Coordinators' Workshop
The Pacific Regional Seminary, in their meeting this year, we held another pastoral Coordinators' Workshop last week: September 5th to 9th.
The Workshop was led by Fr Arthur Leger SJ, Director of the EAPI in Manila and a known authority on Pastoral Leadership in the Church in the Pacific and Asia to lead the workshop.
There were nineteen pastoral co-ordinators from various dioceses and congregations in Oceania, including three Marists, from three pioneer missions in Oceania: Vaioleti Tuione – Kanosia, PNG; Antoine Tamaraka – Tanna, Vanuatu; and Kelekolio Misiloi – Big Bay, Vanuatu. [See photo].
These three confreres are now better skilled to receive Marist Seminarians on mission experience, and newly ordained confreres on their first appointment.
The theme was "The Art of Shepherding of the pastoral seminarians". The emphasis was very much on the supervisor and pastoral coordinator to know their role it's importance. They are to shepherd and mentor the seminarian. They need to walk, mold, support, care and love the seminarian to the full. The coordinator needs to know the context and have good attitudes towards the pastoral seminarians.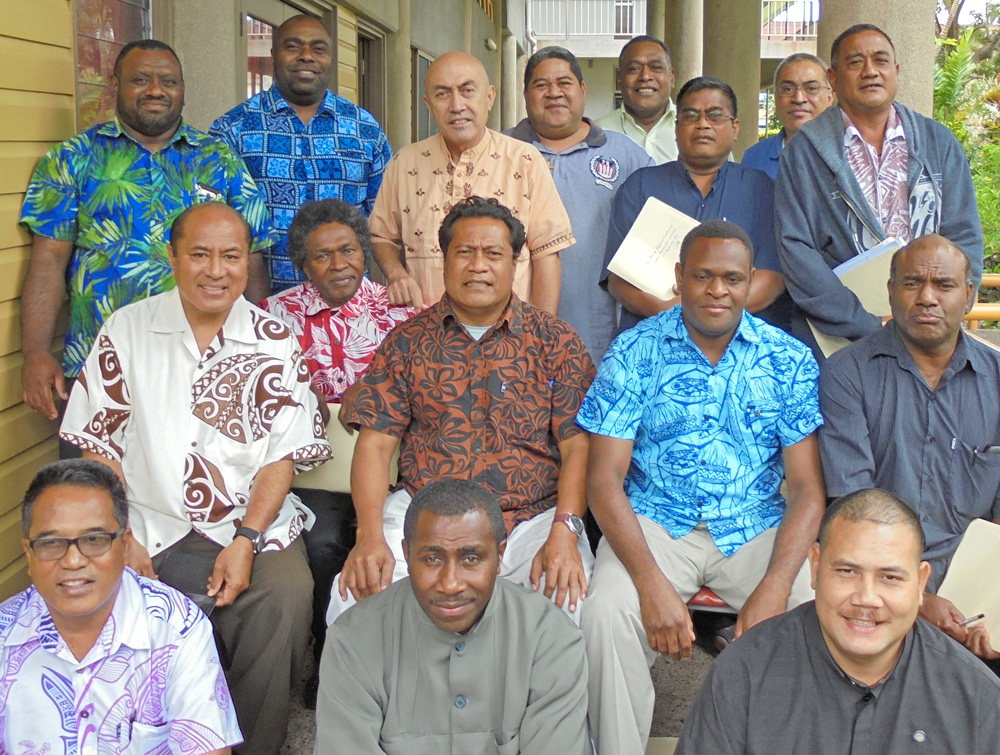 Left:
Vaioleti Tuione (Kanosia, PNG), Antoine Tamaraka (Tanna, Vanuatu) and Kelekolio Misiloi (Big Bay, Vanuatu).
Right: The group gathering at PRS, Suva.