Provincial Visitation of Marist College
Provincial, Fr Ben McKenna, made his personal visitation to each of the staff and students at Marist College, Suva, 22-26 August.
The interviews covered the four pillars of seminary formation: Spiritual Life, Community Life, Academic Life, and Pastoral Life.
The week-long experience concluded with a BBQ to welcome our 7 aspiring candidates for 2017.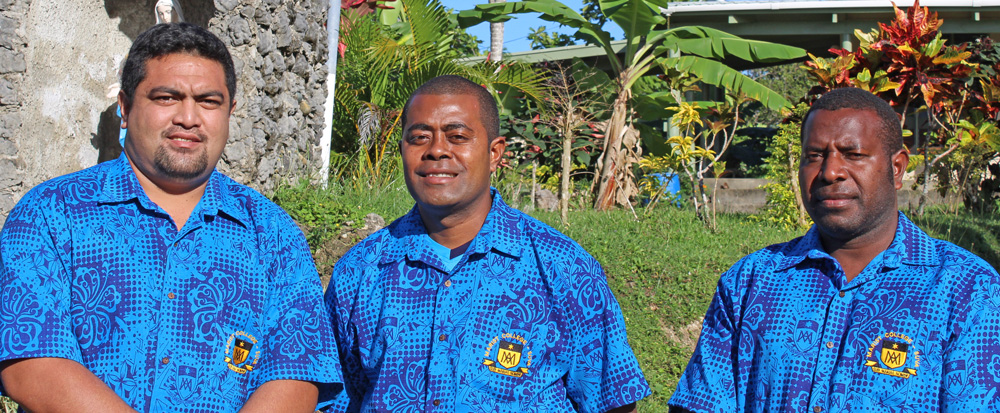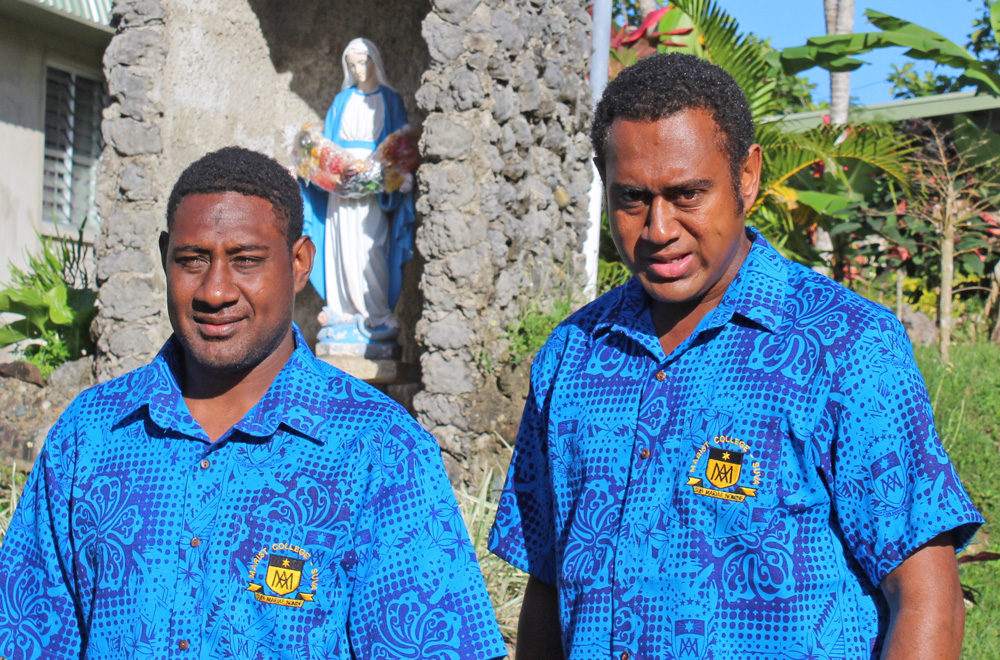 From left: Yr 7: Lutoviko, Paulo, Louis. Yr 6: Peter, Mika.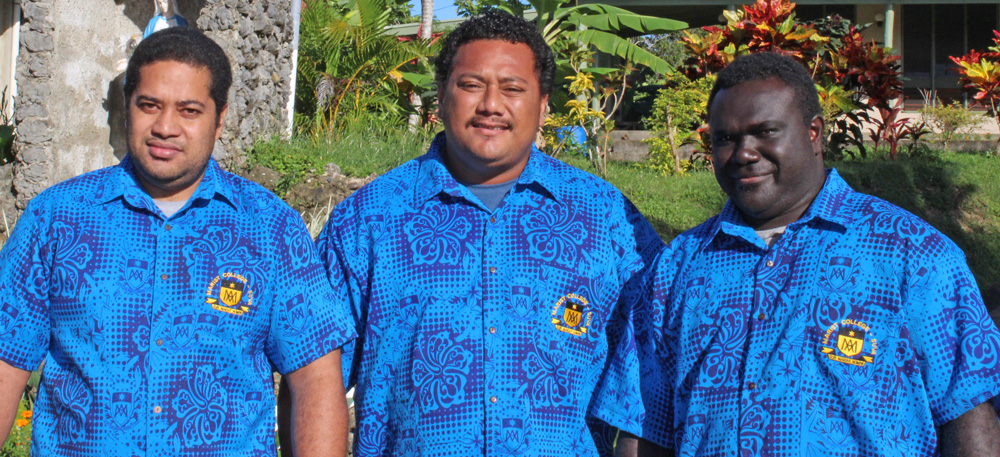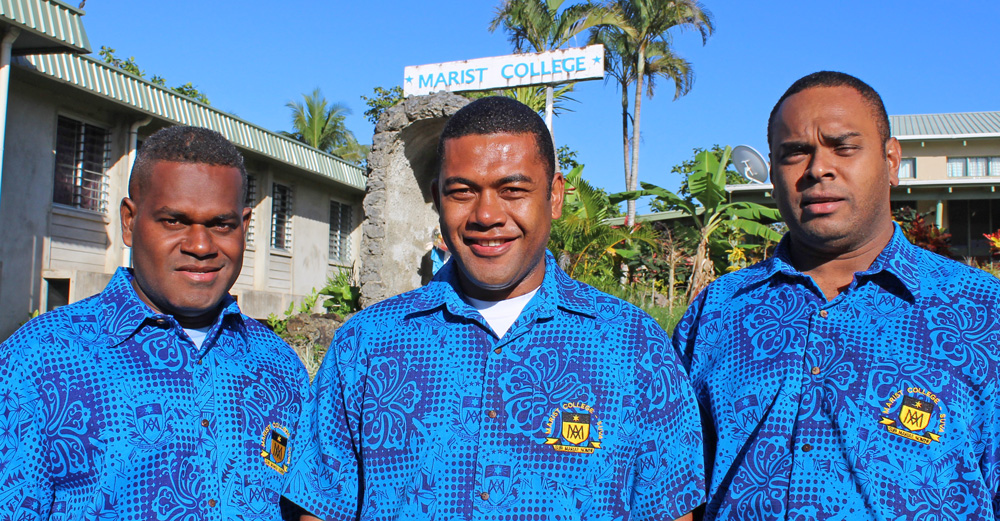 Yr 4: Mika, Maselino, Adrian. Yr 3: Humphrey, Iosefo, Joe.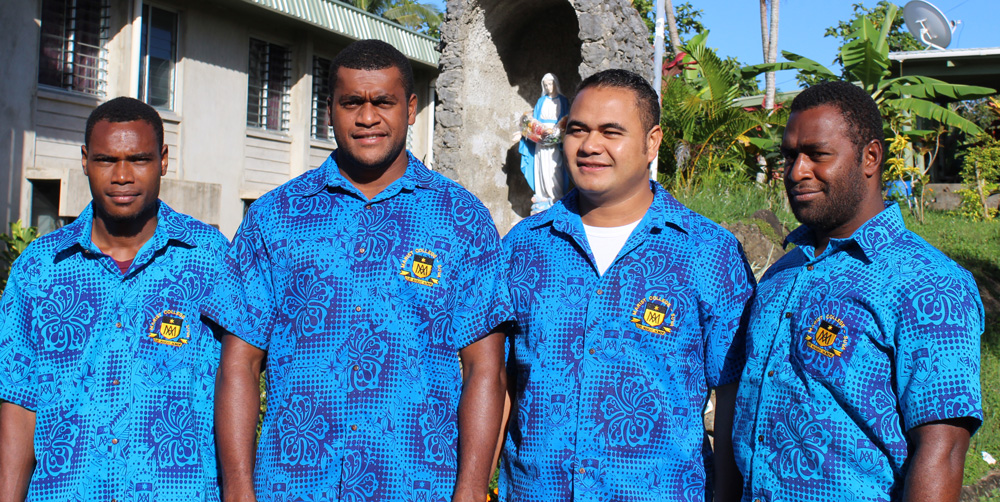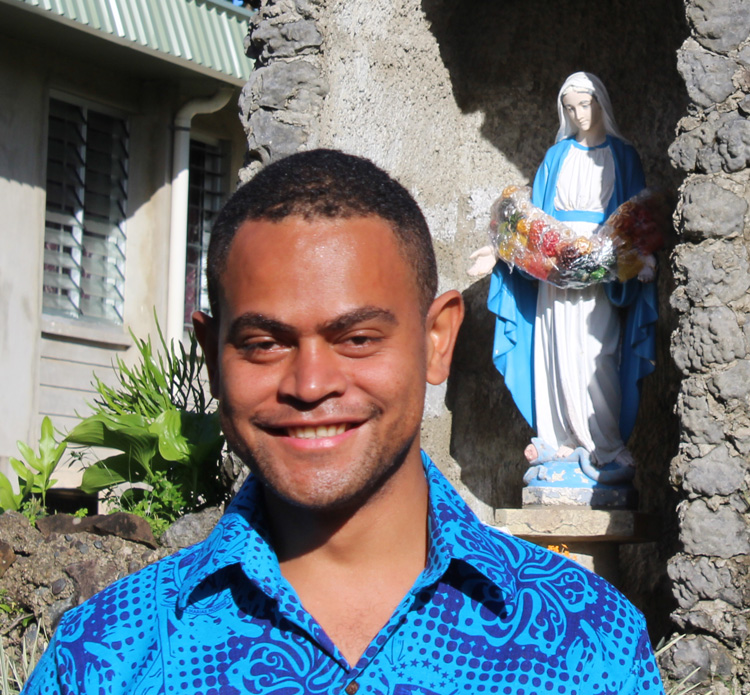 Yr 2: Timothy, Pio, Iosefa, Gaberiele. Yr 1: Paul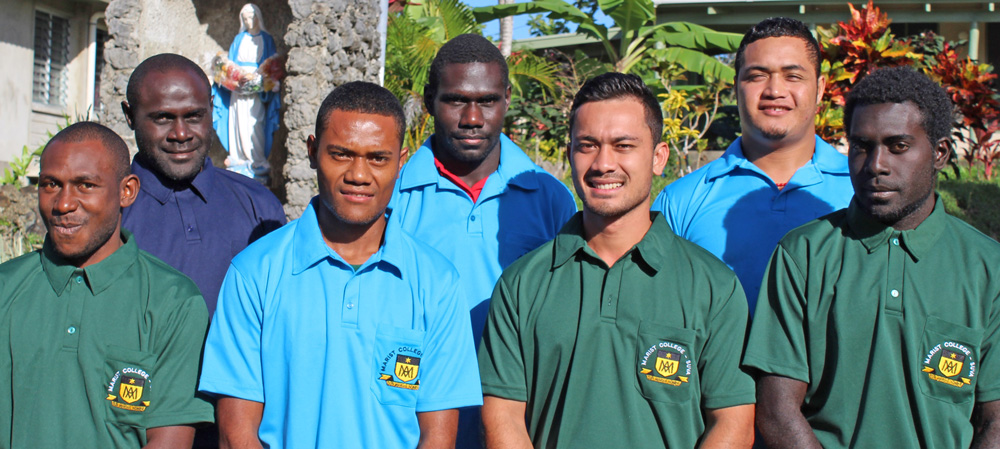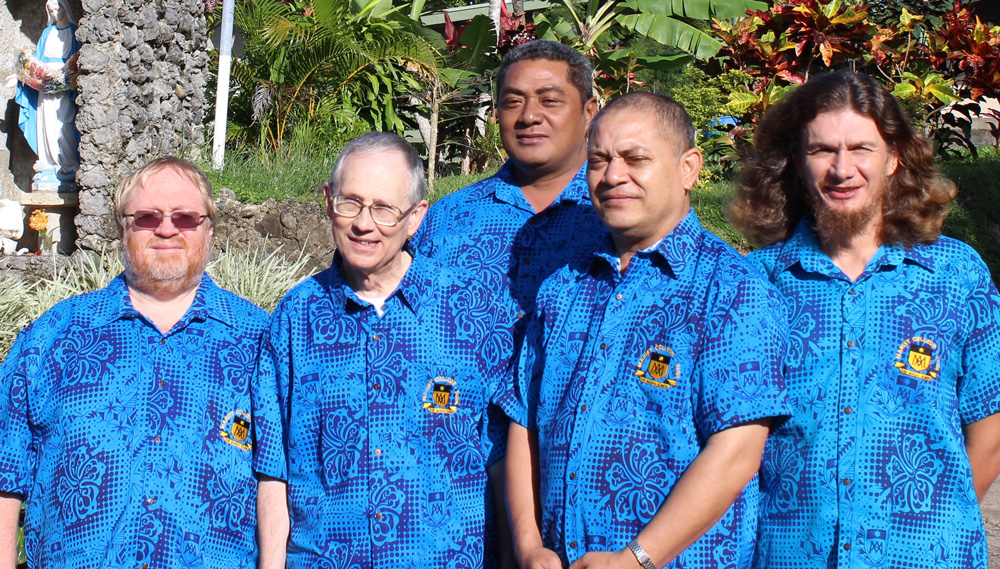 Aspirants for 2017: Zulu, Nathaniel, Joveci, Lesley, Charlie, Joseph, Leonard. Formation staff: Frs Tony Kennedy [Formator & V.Sup], Mark Kenney [lecturer], Soane Ahohako [Superior & Formator], Sione Hamala [Formator], and Andrea Volonnino [lecturer]. Two of the teaching staff, Frs Michael Fitzgerald and Kevin McGuire, were absent, conducting the 30-Day Retreat at the Ashram, near Nadi.
FCBCO statement
Oceania bishops support for West Papua in Melanesian Spearhead Group
The Executive Committee of the Federation of Catholic Bishops Conferences of Oceania (Australia, New Zealand, PNG/SI, CEPAC) picured at their meeting in Port Moresby, PNG:
Bishop John Bosco Baremes SM, Bishop of Port Vila, Vanuatu, Bishop Vincent Long OFM Conv, Bishop of Parramatta, Australia, Bishop Robert McGuckin (Deputy President) Bishop of Toowoomba, Australia, Bishop Charles Drennan, Bishop of Palmerston North, New Zealand, Archbishop Michel Calvet SM, Archbishop of Noumea, New Caledonia, Archbishop John Ribat MSC (President), Archbishop of Port Moresby,
Second Fourvière retreat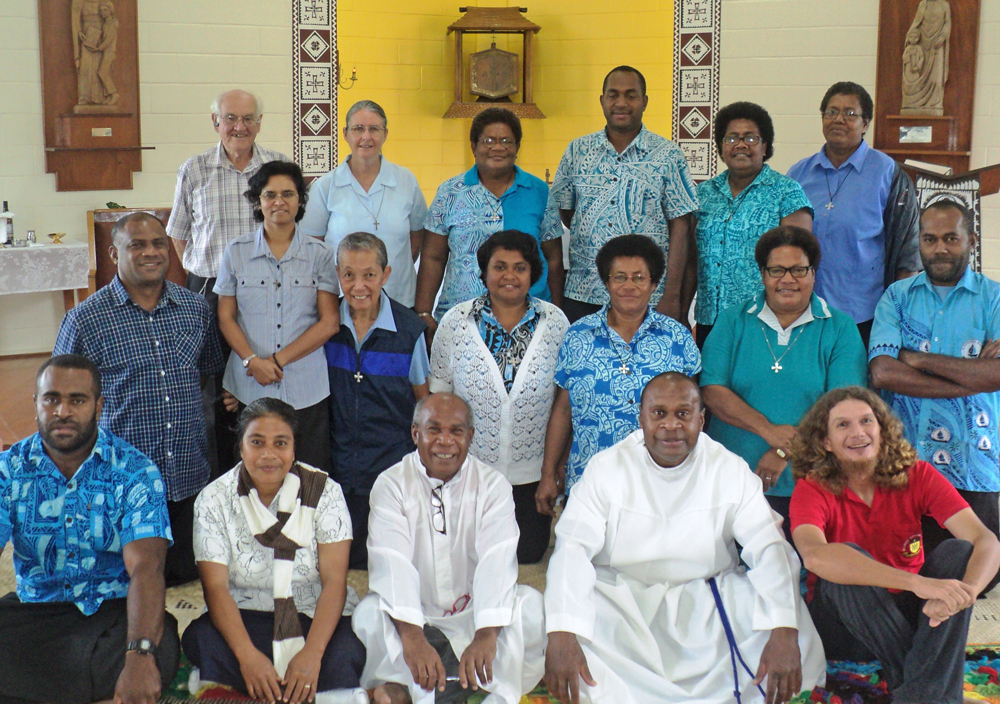 Nineteen Marists participated in the second Fourvière retreat, held at Lomeri, Aug 15-19.
Each day a member of one of the four Professed Branches gave an Input on what Fourviere meant to their Branch of the Society, and included stories of the early Marists who first came to implant the Church and the Society of Mary here in Fiji.
The Retreat itself was in Silence, but included a Group Sharing each afternoon on what had struck us in the Input of that day, and how it affected our own lives and commitment as Marists now at this time of our lives.
A wonderful spirit of unity, sharing, inspiration, and appreciation of our Marist Vocation and the Marist Family grew throughout the Retreat, and was commented on by all the particpants.
We believe that this will lead us to working together with a deeper quality and in a deeper manner of appreciation, and that further good fruits will flow from this to the People of God whom we serve here in Fiji.
Above, back: Br Sam fms, Sr Denise smsm, Sr Salome sm, Fr Mika sm, Sr Mariana T. sm, Sr Mareta sm.
Middle: Fr Leronio sm, Sr Shakuntla smsm, Sr Torika sm, Sr Titilia sm, Sr Vika sm, Sr Mariana sm, Fr Petero sm
Front: Fr Isaia sm, Sr Raisera sm, Fr Paul sm, Br Berenado sm, Fr Andrea sm
Below, the presenters: Br Kees van der Wert fms, Fr John Crispin sm, Sr Kalala Taufa sm, Sr Denise McMahon smsm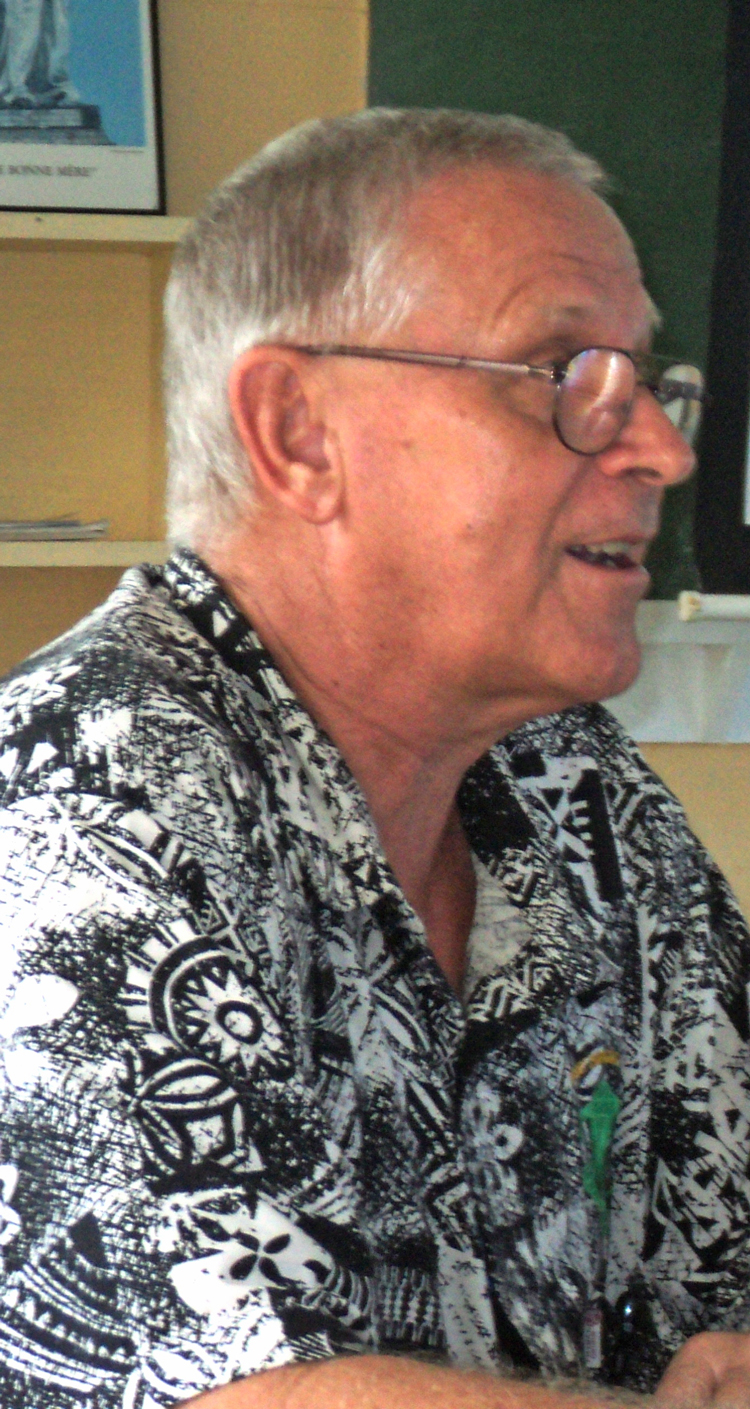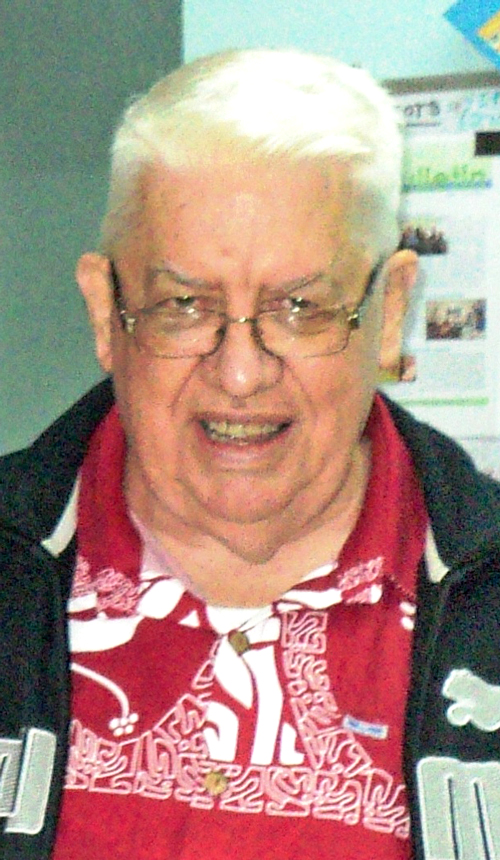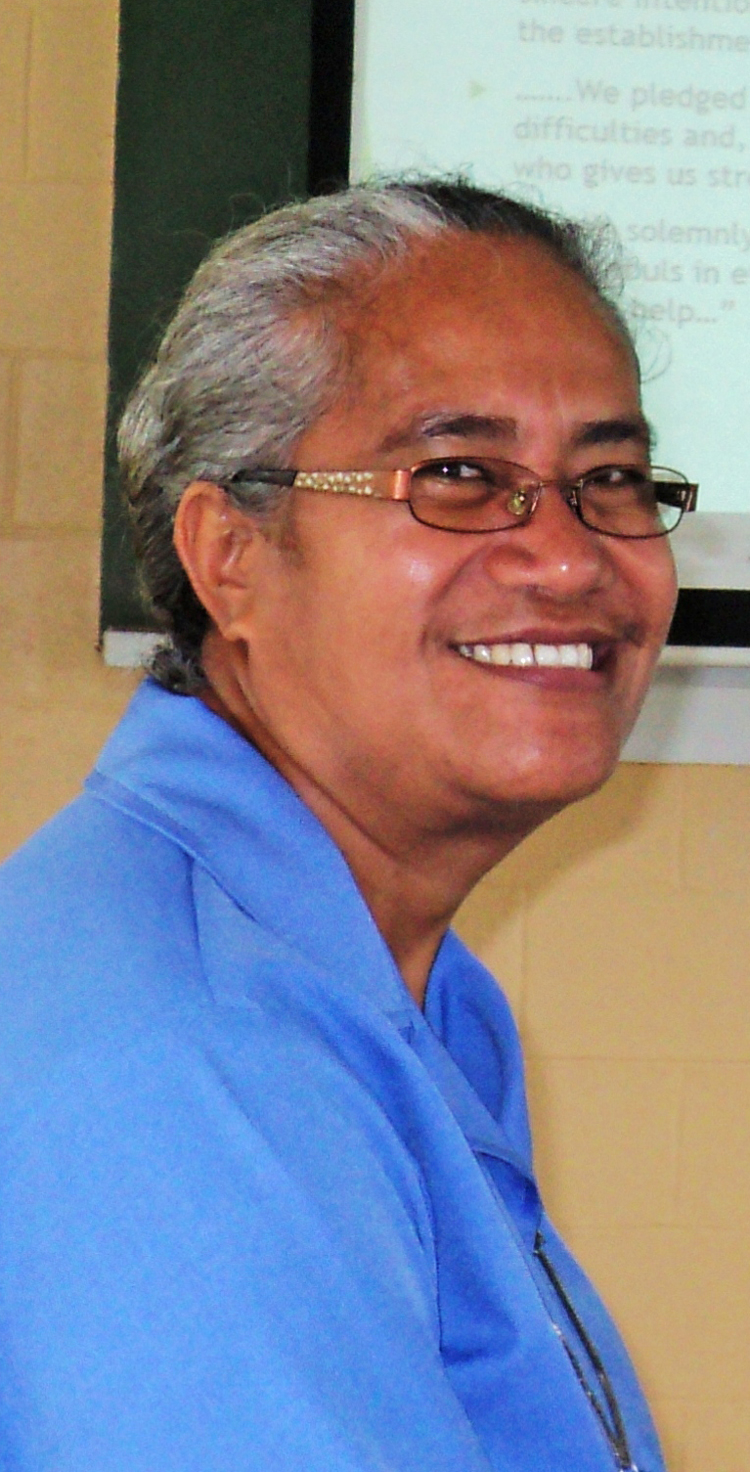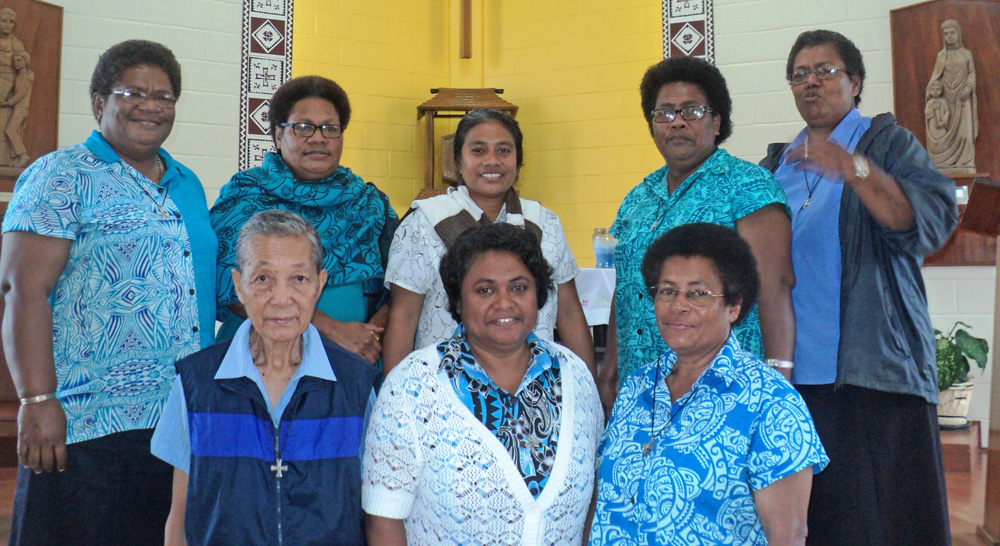 Above, Marist (SM) Sisters
Back: Salome, Mariana M, Raisera, Mariana T, Mareta
Front: Torika, Titilia, Vika
Below, Marist Fathers and SM Brothers:
Back: Br Berenado, Frs Ben, Andrea, & Mika
Front: Frs Leronio, Isaia, Paul, and Petero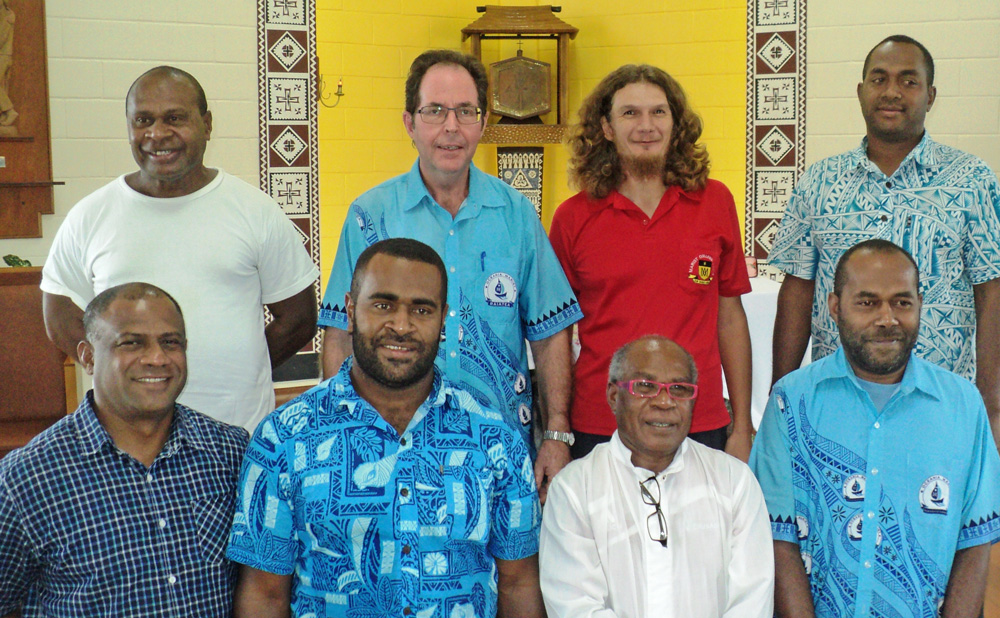 Below, Marist Brother and Marist Missionary (SMSM) Sisters
Br Sam fms; Srs Denise and Shakuntla smsm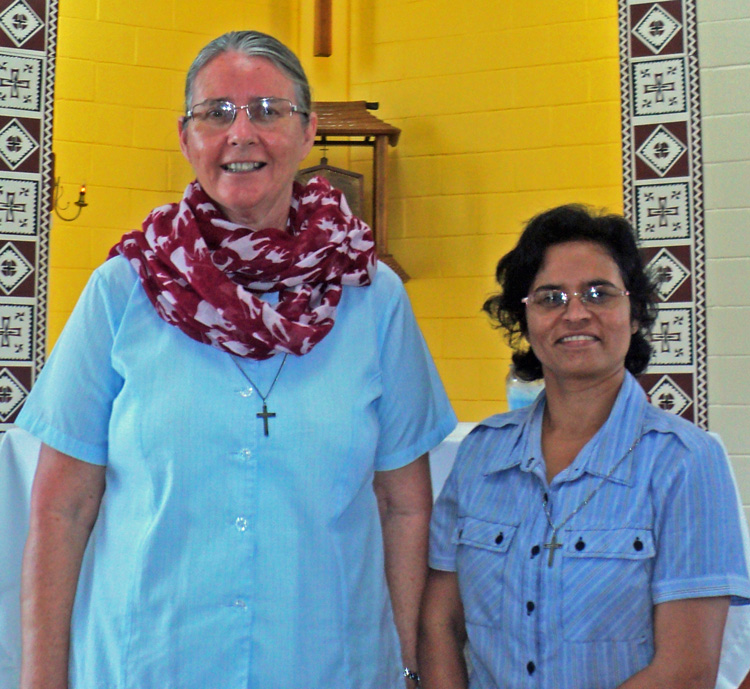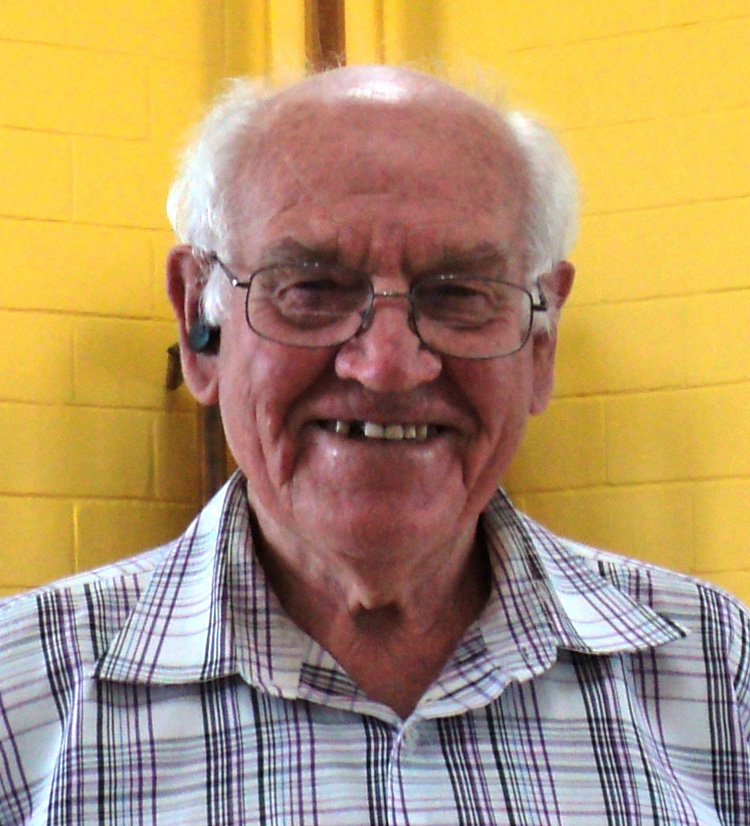 Recollection day for religious in Noumea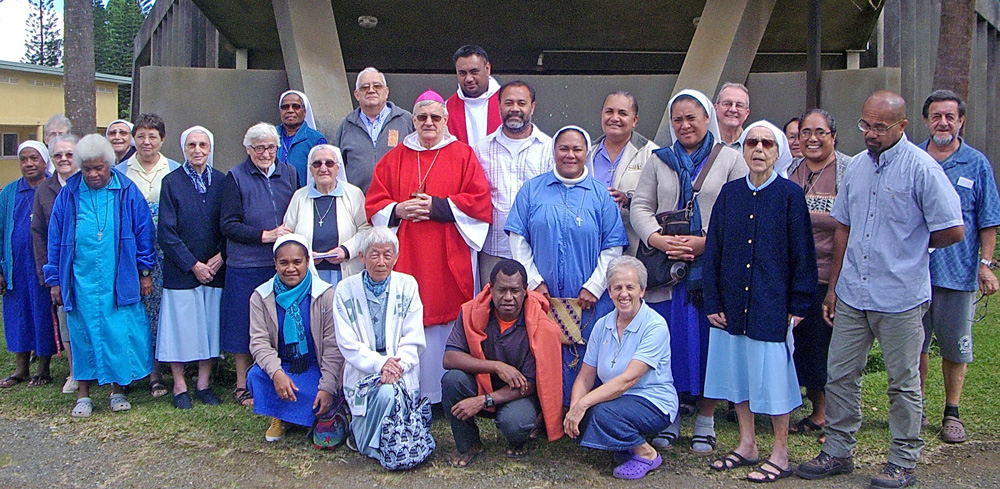 New Caledonia religious gathered with Archbishop Calvet during their recenrt recollection day in Noumea. Centre back row: Father Kosema Masei SM.
CMSPI Meeting in Suva, Aug 02-04, 2016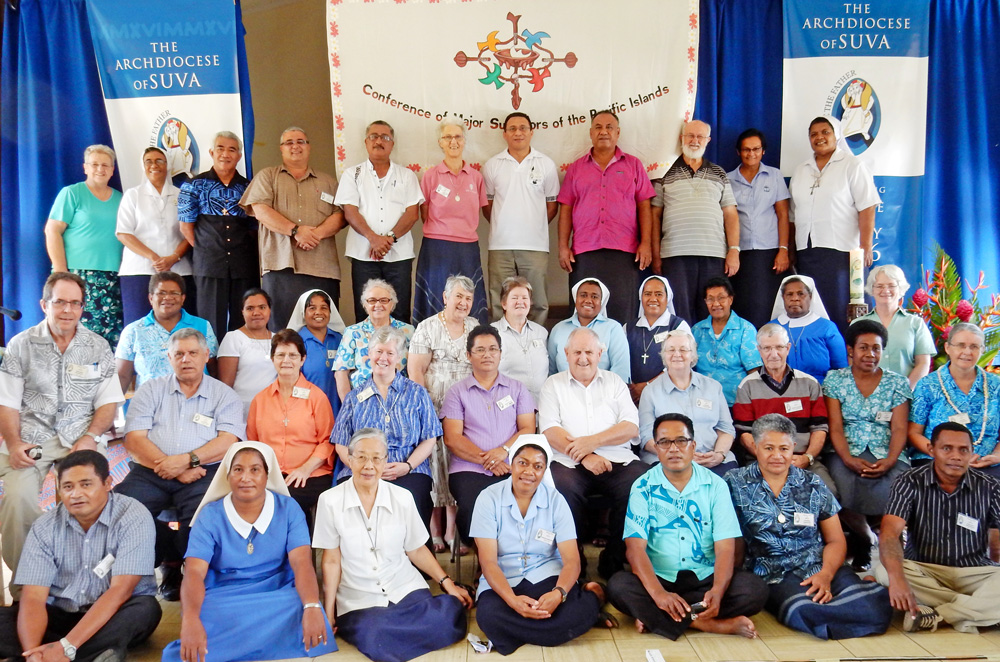 Theme: Mercy and Compassion of God
Before beginning this report, perhaps it would be appropriate to recall some information on "The conference of major superiors of the Pacific Islands" for those who are not familiar with its history. In summary, this conference of pontifical right was erected with the approval of the Holy See, according to Canon Law n° 709. It includes the major superiors of Institutes and Societies of apostolic life, either pontifical or diocesan right. Its main purpose is to encourage greater collaboration between religious communities and societies of apostolic life, while respecting the character and the charism of each one, to promote sharing of apostolic experiences and formation programs, and to maintain contacts and significant relationships with the congregation for the institutes of consecrated life and with Bishops of the CEPAC. Finally, and this is not the least we can do, this conference is designated to promote consecrated life and to encourage research and refection on religious life in the Pacific.
This 2016 conference brought together nearly fifty participants from throughout the Pacific region: Wallis and Futuna, Fiji, New Zealand, Australia, Papua New Guinea, Tonga, Kiribati, Samoa, Hawaii and Vanuatu. I've had the privilege to represent as delegate, Brother Vincent Bae, provincial superior, hold up in Rome for diverse formations. This conference was conducted by P. Donald Mcllraith, ssc, and facilitated by Sr Geraldine Kearney, sgs.
As part of the "year of the Jubilee of Divine Mercy", it was considered appropriate to retain this theme with a specific orientation: how each participant lived the experience of the mercy of God in his personal and community life and how that mercy also manifested in the congregation he/ she represents at this conference? We can therefore immediately guess: there was a focus on sharing in groups of personal and community experiences of the Divine mercy.
As a first step, the participants received a summary on the Bull of Indiction of the extraordinary Jubilee of mercy by the Pope thus proclaiming a year of grace for the universal Church and all Christians, a year consecrated to the discovery and the experience of the divine mercy in personal lives, in our communities, in the Church and in the world. How does God manifest his presence and his mercy in all aspects of our lives and through all the events that we live in every day? And in response, do our personality, our words and behaviours reflect the mercy and compassion of God? Are we medicine of the Divine mercy? Our behaviours, our relationships, our attitudes and our actions, are they reflections of our compassion for those around us?
As a second step, participants were invited to rediscover the presence and merciful action of God the Father in some events of the Old Testament with the stories of Abraham and Sarah (Gn. 12), of Moses, Exodus and of the Covenant (Ex. 3, 13, 19) and also in the history of the prophet Hosea (Os. 2).
As a third step, P. Donald led participants through passages of the New Testament to discover Jesus's mercy and compassion with the stories of the prodigal son, the woman of Nain, Mary Magdalene and Zachaeus. The exegesis of these texts and their message of mercy and compassion were very clear, enlighten and carrying messages and testimonies very useful for all but particularly for the consecrated. It is through these biblical stories and the lives of these people that God revealed his mercy and compassion in all facets of human life and through the most ordinary women and men.
The highlight of this conference was undoubtedly this pilgrimage of mercy to the cathedral of the Sacred Heart of Suva, a pilgrimage marked by the renewal of baptismal promises and religious consecration, by the reception of the sacrament of reconciliation and the Eucharist's celebration. For the occasion, a good number of the faithful had joined us. And so ended this edition 2016 of the CMSPI conference.
During the annual meeting of provincial superiors or their delegates, it was decided that the theme for 2017 conference would be on "Laudato Si". All major superiors were invited to make an act of presence.
Brother René Gallant, s.c