Children's Evangelization Day at Hahela
From Bougainville Fr Wesley Manu reports:
To celebrate the International Day of Children our parish of Hahela aranges an event we called the 'Children's Evangelization Day'.
The focus was on their abilities to convince their parents to have special care and concern for them, the children.
For a month parents assisted the children in their different sectors forming a choir to sing the Mass and to prepare different activities. The church was full only with children, while the parents were outside. Some parents had not been to Mass for a long time; their children convinced them to come.
Pictured below: Scenes from Hahela's Children's Day celebrations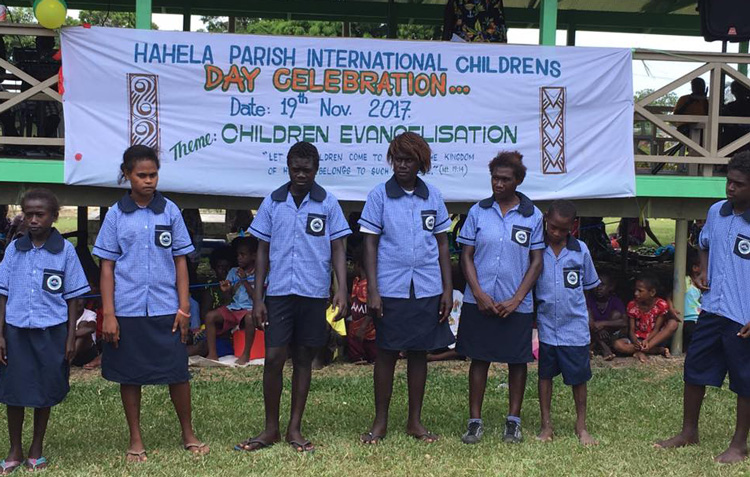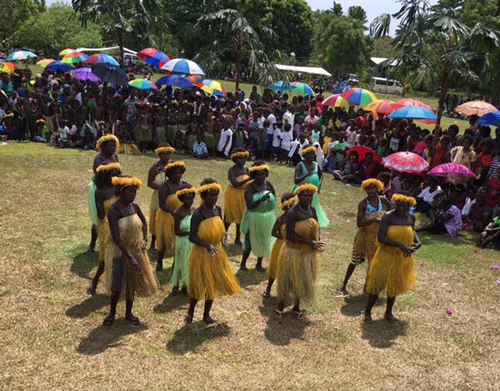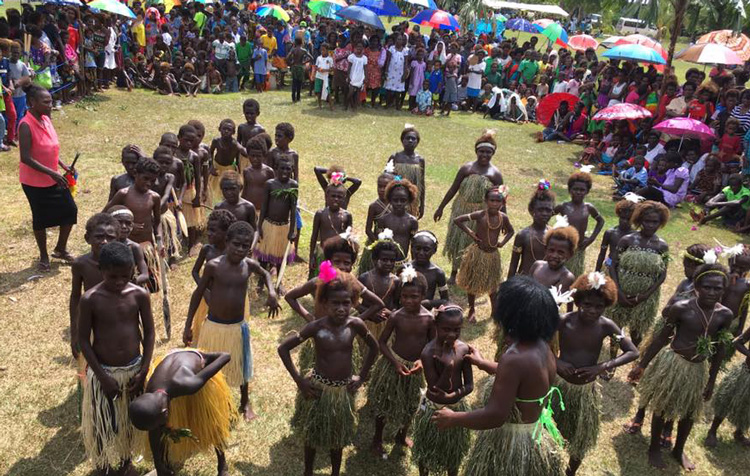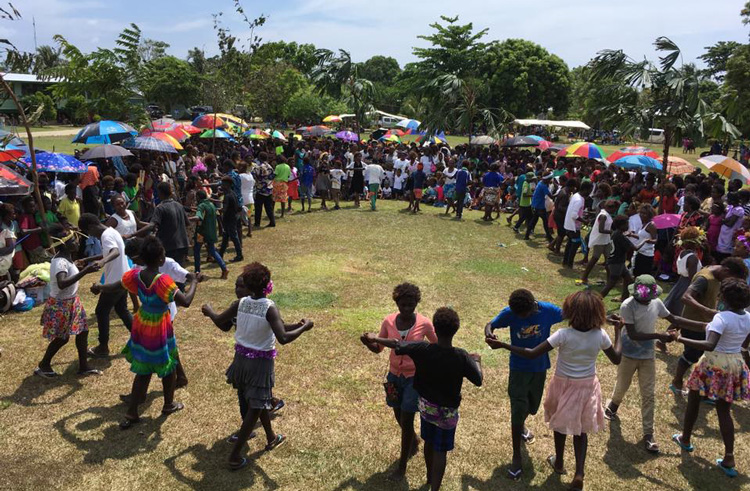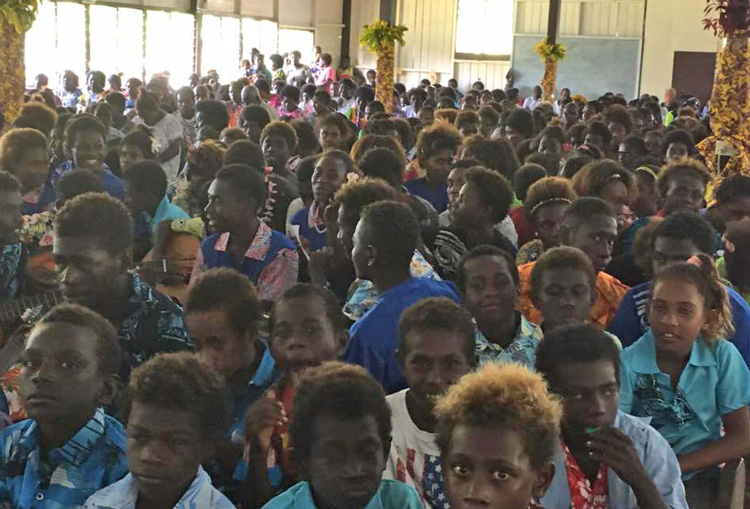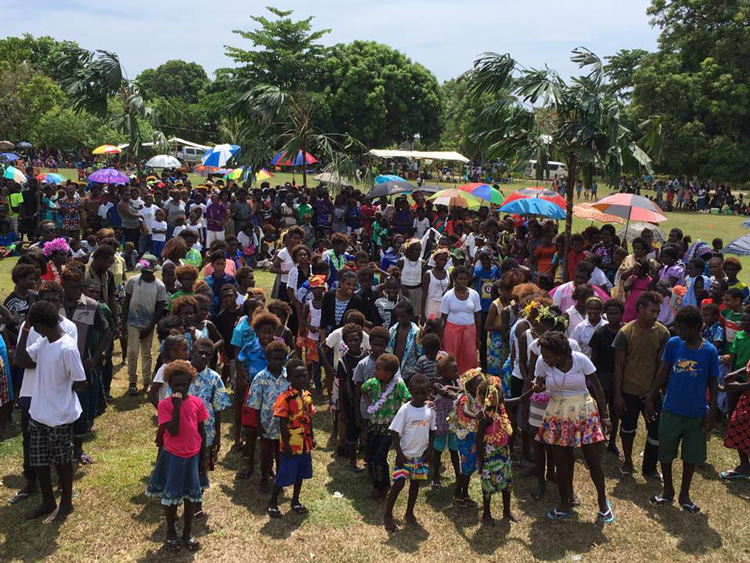 Passing of Marist Laity leader
We record with sadness the death on Nov 14 of Marist Laity leader, Sébastien Leleivai, in New Caledonia.
Originally from Wallis, Sébastien had been a member of the Third Order of Mary before joining the Marist Fratrenities in order to bring together the other races living in New Caledonia in a wider Marist lay branch.
He actively took part to the launching of the Board of the Marist Laity in 2006, and wrote its Rules, eventually becoming its first president.
He was one of the delegates from New Caledonia to two international conferences of Marist Laity in Auckland first, then to Sydney.
Health problems forced him to step down and retire.
May he rest in peace
Below: Sébastien, pictured with Sr Elizabeth McTaggart SM, at the Marist Laity Conference in Sydney, May 2008
Vows and orders, decrees and diplomas
Pictured below are students of Marist College and Pacific Regional Seminary, Suva, involved in recent ceremonies for renewal of vows, reception of Minor Orders and academic awards.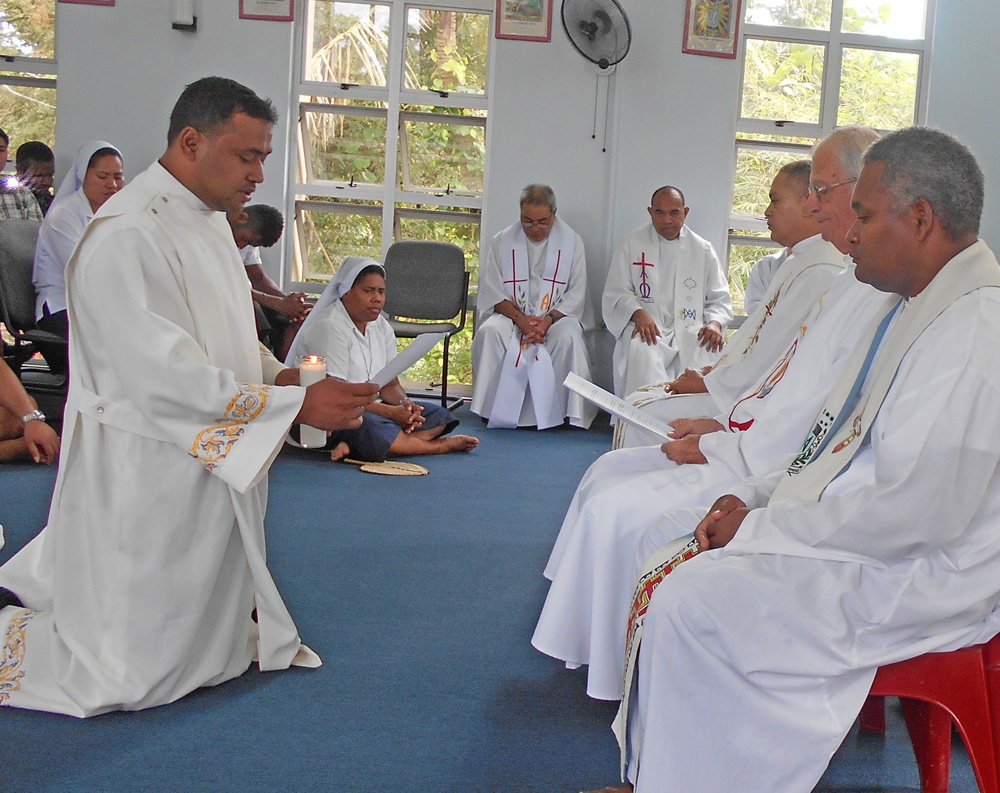 Above, renewing vows, from left: Joseph Tora, Viliame Kiola, Andrea Naleba and Cameron Mota,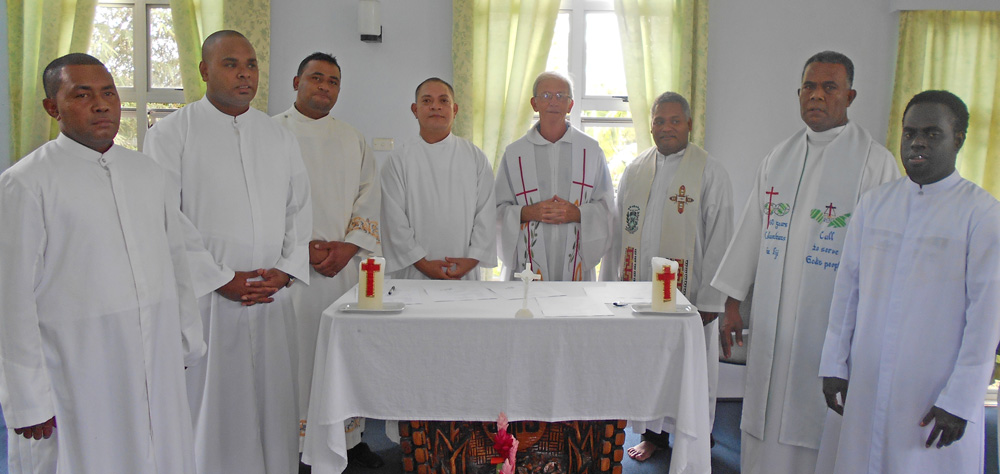 Above: Renewal of vows group: from left: Andrea Naleba, Joseph Tora, Viliame Kiola, Frs Sione Hamala, Michael Fitzgerald, Jacob Aba and Milikiade Rayalu, and Cameron Mota
Above: Installation of Cameron Mota (Lector) and Joseph Tora (Acolyte)
Above: Academic award groupin PRS chapel. Below: Peter Puamae and Mika Tuilau (Bachelor of Divinity award) | Diploma of Theology: Emil Kenewata, Gabrielle Saunivalu and Cameron Mota | Iosefa Setu (also Joseph Tora)
Fr Andrew Murray's Futuna pilgrimage
From the Australian Marist province, Fr Andrew Murray SM writes:
I have completed my pilgrimage to Futuna as part of my spiritual renewal. It was a wonderful experience. The priests, people and Third Order of Mary were very generous. I had two weeks on Futuna. Roughly one week was meditative time at Poi, and one week involved activities with the local church. This included confirmation at Sigave and first communion at Alo. I also made the trip to Loka on Alofi.
I was very impressed with the faith of the Futunans. It came through in many ways, but especially in their singing, which is very joyful. There are in it no traces of either Protestantism or Jansenism. They seemed to live that way.(continued below...)
Pictured below: Fr Andrew with SMSM Sisters | Bishop Ghislain de Rasilly and Fr Jean Ives with Confirmation class
During my time at Shrine of St Peter Chanel at Poi, I read the letters and journal of Peter Chanel. He was not a 'big' man, but he was a very affectionate man, always interested in his family, boys he had taught, priests he had worked with, etc. I believe that this affection was also directed towards the Futunans as he visited the sick and dying and those injured in war. His abiding concern was to bring the Faith to the Futunans. He said numbers of times that this was to ensure their way to heaven and to civilise them. During my reflection, I reinterpreted this to mean firstly union with God now and forever, and therefore the first great command: love God with all your heart and all your soul; and secondly to help stop the wars that he witnessed, which can be understood as the second great commandment, to love your neighbour as yourself.
Below: Basilica and chapel of St Peter Chanel, Poi
On my last night there the Third Order of Mary organised a mass at Poi. We said it in English, French and Futunan and the King of Alo attended. It was recorded by Wallis and Futuna TV, and some of it was broadcast in the next week. It was followed by a dinner.
I also had a week on Wallis with Suni and the other conferes. This gave me a chance to learn something of Wallis, which was very interesting. I was there for Br Jean-Michel's funeral.
Thanks for the hospitality of the Province for my pilgrimage. It was a wonderful and spiritually enriching experience.
Above: Inside of Chapel of St Peter Chanel | Getting Ready for Confirmation at Sigave parish
Below: Headstone of Françoise Perroton at Koropelu, Futuna | Cross erected on the site of St Peter Chanel's burial | Painting of the burial of St Peter Chanel